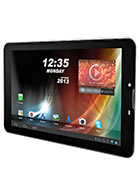 B
This Tab-phone is mostly junk. When I bought this drvice I was under the impression I could get the phone and tablet at the dame time. However the provider was only able to activate the phone. So I had to send it back, and they activated the tabled but did nothigabout the phone after switching to another Brand. I've tried severalhone apps. But I couldn't get any to work. Slso. This yablet tequires earbugs yo hear the phone ring, but it's unsafe to hhave earbugs covering your ears ehile you are out and about carring a tablet with your ears covered waiting for a call. You could be putting your life in danger not hearing whats going on arround you.
K
If i want to it work with a sim card ,do i have to take it to any cellphone company ir jst introduce the card?
R
I think 8 begs of ram and 3.2 geg CPU qaud core processor plus HTC boom sound and
That maxwest is mine!!!!!
e
i have this tablet phone and its awesome i love it its great for people that dont want to lug around a laptop to study and have to deal with a cell phone too and it has
s
Anonymous, 27 Dec 2013It might just be an age thing but the question which i still find ahad to understand is this:... moreTrust me, this is not a good tablet, it's a nice concept, for example, vision impaired users might appreciate the large screen with phone functionality, but a good tablet this is not.
?
will this work on philippines?. it nice thing to carry on.. please reply. tnx.. :)
?
It might just be an age thing but the question which i still find ahad to understand is this:
Why do people need a 6/7 or 8" tab/phone?
This is just a case of showing off with new technology should it not suppose to get smaller fast and better instead its going backwards.
oh dont know too much about the 72DC so comment, just having a moan........peace
Total of 10 user reviews and opinions for Maxwest Tab Phone 72DC.