MediaTek is working on new chips and occasionally it lets them run a benchmark. A new model, Helio P60, was caught running Geekbench on a device with a tantalizing name – MTK P60 MWC Demo.
It sounds like this will be a reference design rather than a phone meant for retail. It did have 4GB of RAM and ran Android 8.1, but the CPU cores used are unknown.
Looking at the single-core score, it's too high for Cortex-A53 – it's closer to (though lower than) the scores we get from Cortex-A73. This is an octa-core processor so we're likely looking at a big.LITTLE design. Both scores are competitive with Qualcomm's Snapdragon 660 (which uses Kryo cores).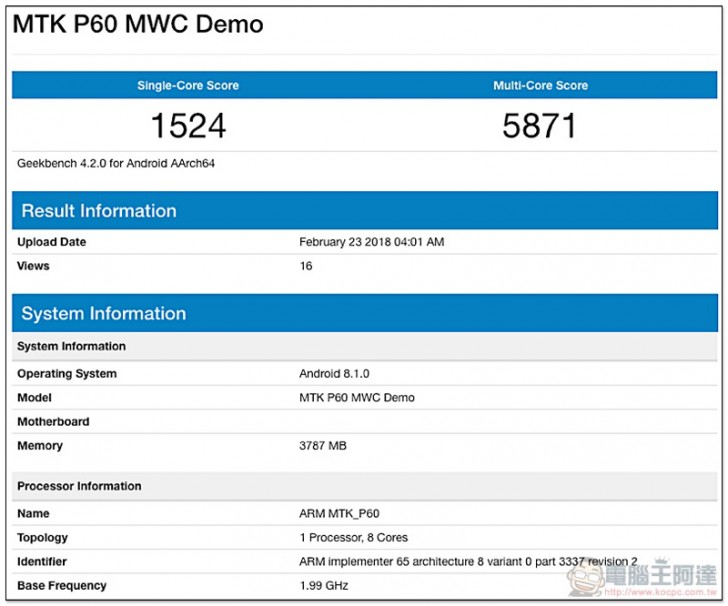 Note: it seems that the score has been taken from Geekbench's database. The Helio P70 hasn't been through Geekbench yet.
Source (in Chinese)
J
Let's just wait on the gpu benchmarks :)
?
Your 5T cost 2-300 more then these MTK p60 or p70 devices will cost to.