MediaTek's Helio P70 coming soon with more advanced AI hardware, insiders claim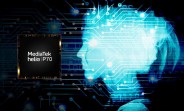 The Helio P60 was announced this February and proved to be a popular chipset (it's already used in 15 phones), but MediaTek will reportedly introduce a sequel by the end of this month.
The Helio P70 will be very similar to the P60 – it will be built on the same 12nm process and will feature an octa-core processor (four A73 and four A53) plus a Mali-G72 GPU. Details like CPU clock speed or GPU core count are not known yet, but that's not the key upgrade.
The P60 was billed as MediaTek's AI-focused chipset with an "AI processing unit" (APU). The P70 will use a Neural Processing Unit (NPU), which will offer higher performance.
It's not clear if the name change indicates a change in architecture or just core count (the APU was a dual core unit). Either way, this is MediaTek's answer to the Snapdragon 710.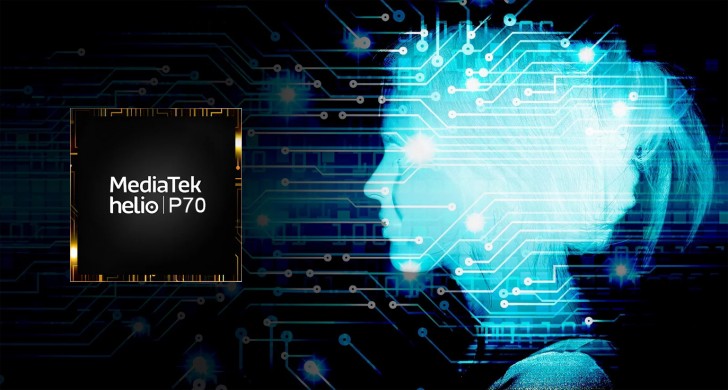 In related news, MediaTek will soon be starting mass producing ASIC (application-specific integrated circuits) on a 7nm process. These will reportedly be supplied to "the world's two leading gaming console makers" (take your pick from Sony, Nintendo and Microsoft).
?
Mediatek Helio P70 will be a tough competition to Snapdragon's latest chipset!
Z
According to the old leaks the Helio P70 was about to have the following specs: - ARM A73 @ 2.5 Ghz - ARM A53 @ 2.0 Ghz - MALI G72 MP4 @ 800 Mhz Considering that the GPU gets one more core and the CPU beats the Kirin 960 in CPU power, i...
?
It's : - big.LITTLE with A57/72/73 as big cores and A53/35 as LITTLE cores - or tri-cluster "Corepilot" on Mediatek kind or enhanced big.LITTLE with the same cores - or DynamIQ with A75/76 as Big cores and A55 as LITTLE cores A73+A55 seems...
ADVERTISEMENTS