Well, well - Nokia N900 got MeeGo after all. We'll probably never see it as an official firmware, but as of today MeeGo 1.0 is available for download and it runs on N900 as well as Atom-based netbooks. The next update, v1.1, is already scheduled - in other words, MeeGo has landed.
So Nokia won't release MeeGo on the Nokia N900 commercially. That's sort of OK though, because there's a pretty strong community around the Nxxx devices and they've ran weirder things on their beloved Internet tablet/phone devices like KDE (a desktop Linux shell).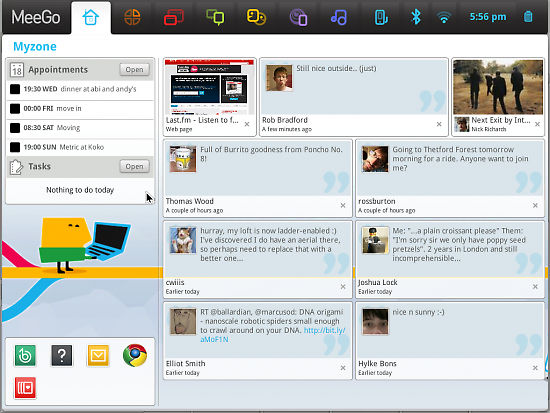 The handset release of the MeeGo 1.0 platform is still more developer-oriented - developing the user experience will start in June. New releases are planned to come out every six months - so, you can expect MeeGo 1.1 in October.
MeeGo is also available for netbooks - non-touch for now, but v1.1 will bring touch support to the netbook version. There's some pretty positive feedback in the MeeGo blog as far as the netbook version is concerned - will Chrome OS arrive late to the netbook/tablet OS party?
Anyway, here's the download link for the Nokia N900 MeeGo OS. If you give it a go, leave us a comment with your impressions.
0
No worries. Time will assist you. ;)
?
Adopter or fanboy ? Vocal adopter with lots of influence to what new users' buying preference perhaps, but they might not feel necessary to spend funds to fanboy who would follow them no matter what, after all, even if they ignore those fanboys, th...
ADVERTISEMENTS