We are still several months away from seeing an actual mobile phone running the MeeGo OS, but its features just became a bit less of an enigma. The platform that Nokia and Intel jointly developed will come with the Fennec browser with full Flash support, VoIP and heavy emphasis on social-networking.
Unlike its Maemo predecessor, MeeGo will come with portrait support from day one and it will have its own versions of both the Intel application store and the Ovi store. One of the best parts is that MeeGo will be compatible with Qt cross-platform application and UI framework and the apps available for it.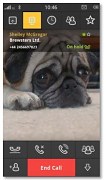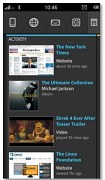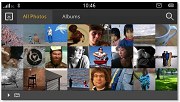 MeeGo first user interface screenshots
Online data syncing will also be among the key features of MeeGo and there will be support for Location-based services (not that we expected anything else).
A host of companies already announced their support for the MeeGo platform. The list includes Acer, Asus, EA Mobile, BMW Group and several more.
Meanwhile Intel have obviously ported the Android OS to smartphones based on their Atom CPU family. The Google OS was initially only meant for working on ARM devices but as its popularity grows this restriction obviously no longer applies. Unfortunately Intel are still hesitant to reveal more details about their Android-running smartphones.
?
I very much like the UI. It's a bit similar to Win phone 7 (Zune)but not as nice and polished yet. I like the simplicity and that it's uncluttered. iOS and Android just try to hard. I can't wait to install MeeGo on my N900.
D
Compared to Maemo5 default themes, this screenshots looks awsome I like it.
N
Does MeeGo support Flash 10.1 or 9.4? I sure hope it's 10.1... Looking to upgrade phone begining next year...
ADVERTISEMENTS