Meizu 18 series will come without a bundled charger, certification reveals
Meizu will join the growing list of companies that ship premium phones without a charger in the box – and it looks like the first phones to have that "honor" will be the Meizu 18 and 18 Pro, which received certifications in China.
One of the phones will have a 4,500 mAh battery and will support 40W wired fast charging. The other will drop to a 4,000 mAh battery and 30W charging. For comparison, the Meizu 17 and 17 Pro both had 4,500 mAh batteries and 30W charging.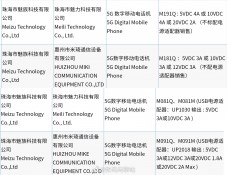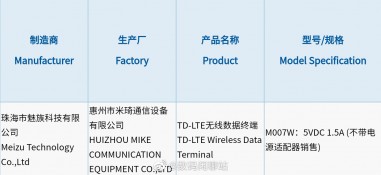 Two Meizu phones incoming with 40W and 30W charging support, but no bundled chargers
It seems that Meizu will add 7.5W reverse wireless charging support (the 2020 phones already had 30W wireless charging). Also, a 4G eSIM will be embedded into the phones.
This year we're expecting three models in the premium lineup, including the Meizu 18 Max with 120W fast charging. The company has confirmed that it will launch a phone with the Snapdragon 888 in the Spring.
Presumably, that refers to the Max as (according to rumors) the Meizu 18 and 18 Pro will use the Snapdragon 870 instead. All three models should be unveiled simultaneously, so expect the event some time in the March-May period.
?
Same reason they did before... MicroSD for selling much more expensive double storage 3.5mm for selling their FWS (F=fake) head phones, or wired type-d craps. Now they removing charger because they want to sell their chargers 3x expensiver.....
I will Never buy a phone without a charger period. Many options to choose out there.
S
I am waiting for the day when companies will announce that people will get the box without phone or they will ask people to courier their bags so companies will courier back the mobile.
ADVERTISEMENTS