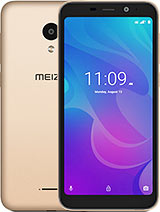 ?
The C9 Pro does not justify the price nowadays storage is irelevant to consumers if you want bigger storage just buy the largest SD Card you can afford and viola problem solved, you don't need to pay extra for 32G storange when most of the time you don't even use it except for apps you install and you will feel safer when your media files is saved in the SD.
O
The chipset fastest than msm 425, in antutu score 47697, the battery very save,
Total of 4 user reviews and opinions for Meizu C9 Pro.