Final words
Meizu m1 note turned out to be everything we hoped for - it has the looks, it utilizes a snappy processor and powerful graphics accelerator, there is a big and capable display, and even the camera did great. The Flyme launcher is getting better and it even smuggled in an Android Lollipop feature to its KitKat build - pinning apps in the app switcher. We loved the Flyme OS user experience. It sure has borrowed a lot from iOS, but we didn't mind that as much as we thought we would. It's a simple and clean user interface, snappy and lag-free.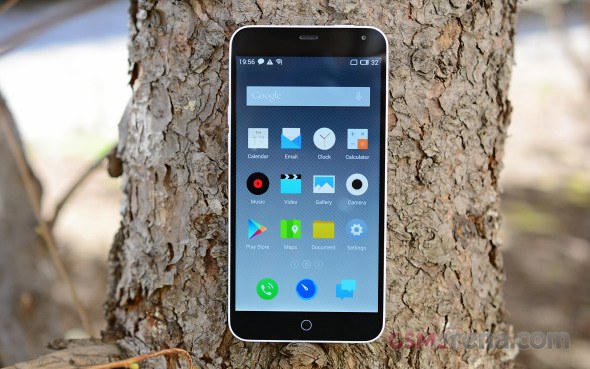 What's best about the Meizu m1 note is the pricing - its official price in China is about $160, while you can get it for €200 in Europe (tax included). And for a mid-ranger with these specs and this screen - it's a bargain. There are phones stuck with a quad-core Cortex-A7 processor and 1GB RAM for double the price!
Here is what the Meizu m1 note is capable for its €200.
Meizu m1 note key test findings:
Build quality is solid, though the glossy plastic compromises the grip
The display is bright but has average sunlight legibility and average contrast due to poor blacks
Dual-SIM battery life is very good with an endurance rating of 66h
Flyme OS is visually rich and responsive, we especially enjoyed the unlocking gestures
Octa-core CPU and dual-core GPU was really good, while web benchmarks lag behind competition
Video player supports all video formats we tried
Audio quality is excellent
Photos come out very good with rich detail and high dynamic range
The 1080p video samples are OK though not as impressive as the 13MP stills
The Achilles' heel of the Meizu m1 note is probably the somewhat slippery back cover and the lack of a microSD expansion slot and a removable battery. Everything else seems more than adequate both for the class and the pricing.
There are quite a few good competitors at about the same price, so is the Meizu m1 note safe out there? Let's find out.
The OnePlus One, now easy to find and purchase, also comes with a 5.5" 1080p display and a slightly better Snapdragon 801 chip. It has proven as an excellent performer and worthy of its money, plus it has more RAM and makes use of 4K video recording. Its base model comes with 16GB storage, but if you need more - you can opt for the 64GB flavor.
The Sony Xperia C3 costs the same as the Meizu m1 note, but is inferior in every key aspect. Its highlight is the front LED flash accompanying the selfie camera, but as we found out - its image quality is hardly stellar.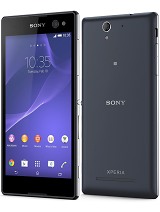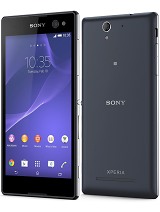 Sony Xperia C3 • Sony Xperia C3 Dual
Lenovo Vibe X2 on the other hand is looking absolutely gorgeous. It has a smaller 5" 1080p display and thus higher pixel density, runs on a more powerful chip with an octa-core CPU, comes with 32GB storage by default, and matches the m1 note camera department. If the smaller screen isn't an issue, the Vibe X2 can easily outrun the m1 note in almost everything.
Asus Zenfone 2 ZE550ML costs the same as the m1 note, offers a big 5.5" 720p display and even better CPU and GPU performance courtesy of the powerful Intel Atom Z3560 GPU. It also matches the camera department of the m1 note, its connectivity options, its battery and even its price. Oh, and the Zenfone 2 ZE550ML already runs on Android Lollipop and features a memory expansion slot.
If you need an even more powerful device, you should check the Asus Zenfone 2 ZE551ML (a ral mouthful, right?) - it packs a 5.5" 1080p display, runs on the beasty Intel Atom Z3580 with a 2.3GHz processors and 2 or 4GB or RAM. The rest of the features are the same as on Zenfone 2 ZE550ML, but it will set you back about €270.
There is the recently launched Samsung Galaxy A7 with a 6mm thin profile, a metal frame and a 5.5" Super AMOLED 1080p display. It runs on the Snapdragon 615 chip with an octa-core processor and 2GB of RAM, there is expandable 16GB storage and a 13MP Samsung camera with 1080p video capturing. The superior screen and the more upmarket design however will cost you about €300.
Windows 10 seems quite the upgrade over its predecessor and promises a plethora of new features and cross-platform support. The 5.7" Lumia 640 XL will be among the first to get the new OS, so if you are into Windows, you may want to try that one for size. It's less capable than the Meizu m1 note, but Windows 10 doesn't need as much as Android, so you should be fine.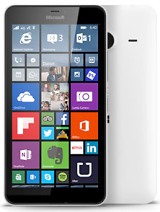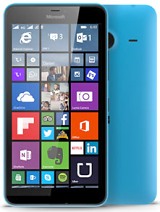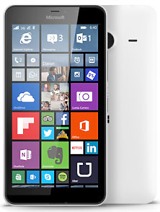 Microsoft Lumia 640 XL LTE • Microsoft Lumia 640 XL LTE Dual SIM • Microsoft Lumia 640 XL
Meizu m1 note isn't the perfect mid-ranger, but it came very close. It's a device you can't meet every day - it offers a very good display, a capable hardware and a great camera, plus you can enjoy a smooth and unique Android experience. The pricing is absolutely spot on and we'd recommend it in a heartbeat. We just hope Meizu expands its availability as wide as possible and as soon as possible.