Software
The Meizu M3 Max runs on Flyme 5.2.4.0 OS, which was built on top of an Android 6.0 Marshmallow core. Flyme, just like Apple's iOS, revolves around a single-tier UI - every app or widget resides directly on the homescreen without an additional app drawer that is typical for Android. All other system features can be configured through either the Settings menu or within the powerful Security app.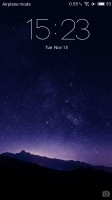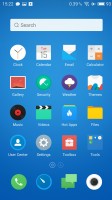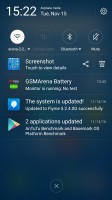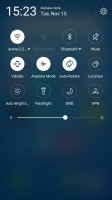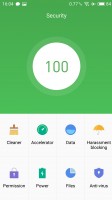 The lockscreen* the homescreen • the notifications drawer • toggles • Security app
Flyme offers a variety of customization options, including themes. There are lots of useful system-wide gestures, which you can use even when the screen is turned off. DND mode, scheduled power on and off are available, too.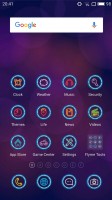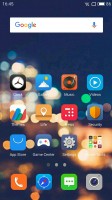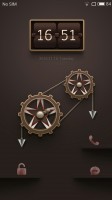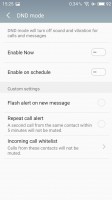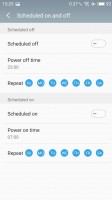 Themes • themes • themes • scheduled power on/off • DND mode
Flyme 5 supports multi-view, which is managed via the task switching interface. The supported apps have a 'Multi' button, and you can activate a split-screen app right away. Unfortunately, the apps to support multi-view are only two - Video and Settings. Hopefully, this list will grow bigger with the upcoming firmware updates.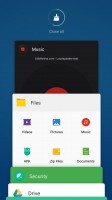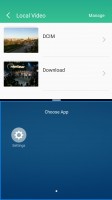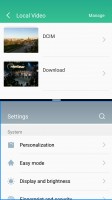 Task switcher • multi-view in action
Meizu provides all the necessary apps to get you started - gallery, multimedia players, calendar, weather, among other necessities, but you can find everything else in the Play Store.
Performance
Meizu M3 Max is powered by the wide-spread, but rather mediocre MediaTek Helio P10. It packs an octa-core processor with 4x Cortex-A53 at 1.8GHz and 4x A53 at 1.0GHz. The GPU is quite uninspiring - the Mali-T860 MP2 (read dual-core), but on a positive note there is 3GB of RAM for heavy multi-tasking.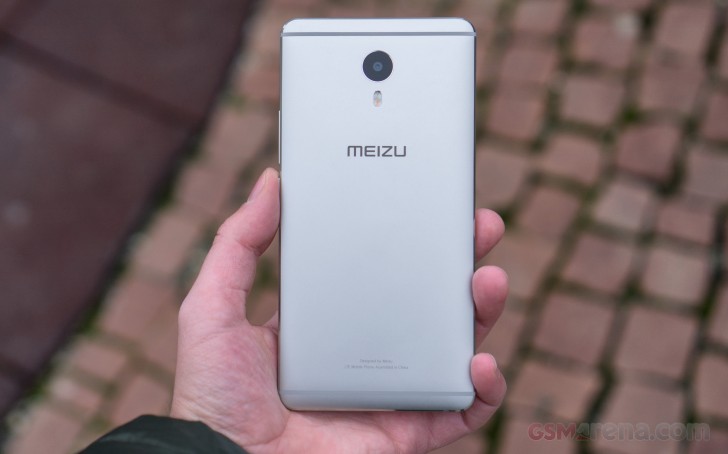 The benchmark tests show the M3 Max outs average scores across the board and will provide an OK for a mid-ranger experience, though we've seen better.
GeekBench 3 (single-core)
Higher is better
Xiaomi Redmi Note 3 (S650)
1543
Xiaomi Mi Max
1536
Meizu m1 metal
883
Meizu m3 note
807
Meizu M3 Max
781
GeekBench 3 (CPU multi-core)
Higher is better
Meizu m1 metal
4825
Xiaomi Redmi Note 3 (Helio X10)
4537
Xiaomi Mi Max
3861
Xiaomi Redmi Note 3 (S650)
3695
Meizu m3 note
3028
Meizu M3 Max
3021
Basemark X (graphics)
Higher is better
Xiaomi Mi Max
15487
Xiaomi Redmi Note 3 (S650)
14717
Xiaomi Redmi Note 3 (Helio X10)
8540
Meizu m1 metal
8526
Sony Xperia XA Ultra
6754
Meizu M3 Max
5219
Meizu m3 note
4567
GFX 3.1 Manhattan (1080p offscreen)
Higher is better
Xiaomi Mi Max
9.4
Xiaomi Redmi Note 3 (S650)
9
Sony Xperia XA Ultra
4.7
Meizu m1 metal
4
Xiaomi Redmi Note 3 (Helio X10)
4
Meizu M3 Max
3.6
Meizu m3 note
2.5
GFX 3.1 Manhattan (onscreen)
Higher is better
Xiaomi Mi Max
9.4
Xiaomi Redmi Note 3 (S650)
9
Sony Xperia XA Ultra
5.1
Meizu m1 metal
3.9
Xiaomi Redmi Note 3 (Helio X10)
3.9
Meizu M3 Max
3.6
Meizu m3 note
2.5
GFX 3.1 Car scene (offscreen)
Higher is better
Xiaomi Mi Max
5.5
Xiaomi Redmi Note 3 (S650)
5.3
Sony Xperia XA Ultra
2.5
Meizu M3 Max
1.9
GFX 3.1 Car scene (onscreen)
Higher is better
Xiaomi Redmi Note 3 (S650)
5.5
Xiaomi Mi Max
5.4
Sony Xperia XA Ultra
2.7
Meizu M3 Max
1.9
Basemark OS II (overall)
Higher is better
Xiaomi Redmi Note 3 (S650)
1914
Meizu M3 Max
1009
Xiaomi Redmi Note 3 (Helio X10)
956
Meizu m1 metal
943
Meizu m3 note
930
AnTuTu 6
Higher is better
Xiaomi Redmi Note 3 (S650)
76186
Xiaomi Mi Max
74488
Sony Xperia XA Ultra
50109
Meizu M3 Max
48334
Xiaomi Redmi Note 3 (Helio X10)
45474
Meizu m3 note
44898