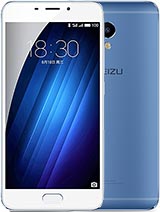 5
But the M3E got the Helio P10 , one of the worst proscessor that Mediatek ever made you dont mention that lol
116
12
Tanvir.Shuvo., 08 Oct 2016Which phone i would buy.redmi note 3 pro 3Gb or meizu m3e????m3e has more premium build quality and also is newer. i think u must choose between redmi note 4 and m3e. in this case note 4 has less memory and ram (16/2) but more powerful chipset and m3e has more ram and memory (32/3) in base model. also note 4 cameras are not impressive.
T1
Which phone i would buy.redmi note 3 pro 3Gb or meizu m3e????
?
plz confirm m3e is hybrid or not...?
as i have seen review video and sim slot don't look like as mentioned here...
5
Anonymous, 15 Aug 2016No FM Radio agian! So i need to carry another phone with one. You can download an app on Youtube
A
Best color phones:
1. Mrizu m3e
Blue then othera
2. Blue galaxy s6
3. Iphone 4s (and iphone 5s)
Black then other
G
Meizu company is worlds best samrt phone
i was used
like a sony samsung etc...


s911134
best part for chinese smartphone is with cheaper price you can get gyroscope, if you know what i mean
C
CosminD, 10 Aug 2016Should i buy this phone or Xiaomi redmi pro ?Buy Xiaomi
Total of 35 user reviews and opinions for Meizu M3e.