Cute clumsy penguin
Meizu Pro 5 Ubuntu Edition review: Cute clumsy penguin
Final words
We have to admit that at least a few of us over at the office had high hopes about the Meizu Pro 5 Ubuntu Edition. After all, the hardware has already proven its worth in powering a splendid Android smartphone experience and if Ubuntu Touch ever had a chance to spread its wings and truly impress, it would definitely be through such a capable device. However, despite the open mind and our best efforts, there is no way around it, in its current state, at least, Ubuntu Touch has done nothing else, but spoil an otherwise excellent ex-flagship.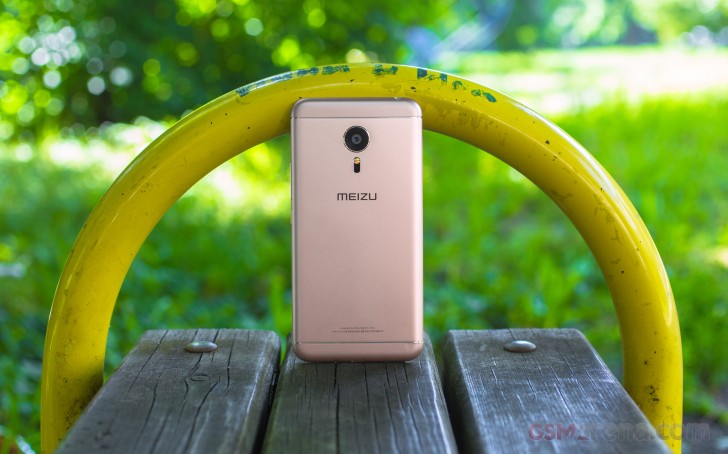 Now, to keep things on a slightly more positive note, we can't fail to acknowledge all the hard work Canonical has done over the years and appreciate the potential of having a unified cross-device experience, powered by a full Linux shell with the convenience of an Ubuntu wrapper on top. Experimenting with new concepts and battling it out through the tough initial stages is never easy and in the absence of major third party support for Ubuntu Touch over the years, it is encouraging to see that companies like Meizu and BQ are trying to experiment with new ideas.
Meizu Pro 5 Ubuntu Edition key test findings
A gorgeous device with exquisite design and impressive built quality
Easy enough to hold in one hand, despite its 5.7-inch panel, also a pleasure due to its metal exterior
The screen is an excellent AMOLED panel with average brightness for the technology but nonetheless, great outdoor visibility. Color fidelity may not be its forte, but the colors look well as punchy as they are.
Battery life is underwhelming for the battery size, likely due to poor software optimization on Ubuntu Touch
Ubuntu Touch looks gorgeous all throughout, but the selection of software is really poor and so is overall performance.
The phone's otherwise excellent hardware, including an Exynos 7420 Octa SoC, like the one in the Samsung Galaxy S6 and 3GB of RAM are severely underutilized by Ubuntu Touch. Both synthetic benchmarks and real-world performance are bad.
The lack of software support for Meizu's mTouch button is not only annoying due to the absence of fingerprint support, but also, since the single tap gesture is intended to work as a back button, its absence is also a notable nuisance when navigating menus on the Meizu Pro 5 Ubuntu Edition
The 21MP Sony IMX 230 camera on the Meizu Pro 5 is also severely crippled by Ubuntu Touch. Photo quality is noticeably inferior than on its Android sibling. There are almost none user-accessible modes, controls or fine tuning options and even basic things like auto focus and exposure control don't always work.
Video capture is limited to only 1080p by Ubuntu Touch, even though the chipset and camera are capable of 4K video capture. Options, modes and controls are just as limited as for still shots. There is a serious bug in the camera app that often produces corrupt and unusable video files.
Overall, if we have to evaluate the Meizu Pro 5 Ubuntu Edition as a smartphone in its current state - it will undoubtedly be a major disappointment for casual users out there. However, as a prospective development platform for somebody that is truly invested in Linux and wants to work at its improvement and bright future on mobile devices, there is probably no better place to look at the moment. And, we are confident that to the right person, the Meizu Pro 5 Ubuntu Edition will appeal even in its crude state as an ideal and powerful blank slate for experimenting with new ideas.
As far as most other users are concerned, however, a good analogy for the Meizu Pro 5 Ubuntu Edition would be being handed a katana to use around the kitchen. You probably know about it and how powerful it is, you know true masters can do amazing things with it, yet, all you want to do is cut some salad and you really don't feel like loosing a hand with an unwieldy tool that looks great but it's not easy to handle.
At the moment, Ubuntu Touch is a cool and exciting concept and we do sincerely hope it realizes its potential at some point in the future. Currently, it's hardly suited as a daily driver on your mobile device, unless you really know what you are getting into. As for the Meizu Pro 5 - it is still a gorgeous and powerful device on its own, just be sure to opt for the Flyme OS version or don't say we didn't warn you.