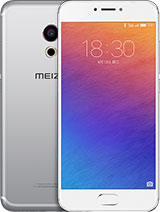 K
Yess. We want quad hd (2k) display. And it must have sd card slot like pro 5. if there was a ir blaster we were glad... It is the best phone i have ever seen..
D
A fantastic phone. Il pass on my list. This year i want to buy a new phone.
D
Using Exynos 8890 like s7/edge and not little underclocked 8870 or somethin? Hmm ..
h
i do always like meizu design, besides of borderless design that makes no sense, bt what about camera aperture it need upgrades.
Total of 169 user reviews and opinions for Meizu Pro 6.