Christmas is upon us and we'd like to use this opportunity to extend our warmest regards and send a big Thank You your way for sticking with us for yet another year. It's because of you that we are stand where we stand today and it's you who make our job so great.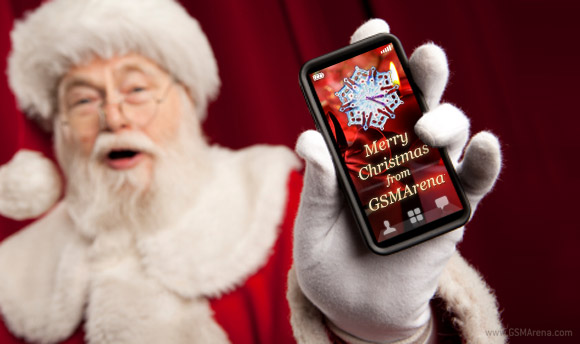 We hope this holiday season will bring you lots of reasons to smile and be happy. May you and your loved ones have the best of times and get lots of happy memories to carry over to the upcoming new year.
We're sending the warmest Christmas wishes to you and your family. Let Love, Peace and Joy fill your world this Holy season.
Thank you for being around!
The GSMArena team
D
ow! My apologies for the misuse of a word! But since your system does not allowing a comment to be edited after 10 minutes of posting, I opted to repost a reply to the comment I wish to be edited. "in-behalf of all the great commenters who hav...
D
Nope? Santa I believe is using the Galaxies flagship. Satellite phones now-a days are quite out-of-date already.
D
Hmm. if Santa is up-to-date in mobile technology, or maybe even advanced because of His power, I would have the great courage to believe, that He is now using, and greatly enjoying His Galaxy S6; Galaxy Note 5, and Galaxy Note Edge 2. Perhaps, you ca...