Christmas is one of the greatest holidays of the year and we'd like to use the occasion to send you our big Thank You for sticking around with us and sharing our passion for high-tech toys for yet another year.
On this day we want to tell you how much we appreciate you, our readers. If it wasn't for you we wouldn't be where we are today and it's only because of you that our job is so great.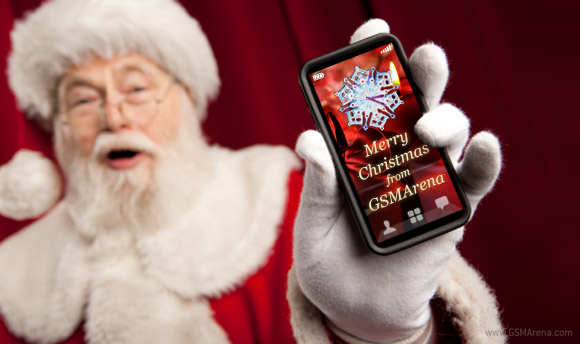 We really hope these holidays will bring you lots of reasons to smile. May you and your loved ones have the best of times this holiday season and get lots of happy memories to carry over to the upcoming new year.
We'd also like to send our warmest wishes to those of you that don't celebrate Christmas at this time (or at all). We wish you, your friends and families all the wonder and magic you could hope for.
Thank you for being around!
s
Merry Christmas to All of you at gsmarena, and a Happy 2013! Be Blessed.
a
Merry Christmas and Happy New Year 2013 to all the team at GSMArena :) _Ales_from_Slovenia_
a
Merry Christmas GSMArena team and happy new year 2013 !!
ADVERTISEMENTS