Mi Fit is the hub of the Xiaomi health tracking hardware – from the simple Mi Band smart running shoes. The app received an update with a new card-based interface as well as additional workout types (at least that's what the changelog claims).
The main screen now shows the status card, which offers at a glance info of steps taken, calories burned, sleep and weight data, as well as the latest heart rate measurement (where available). You can tap the card for a detailed view, again card-based, with the option to re-order cards so you can focus on the metric that's most important to you.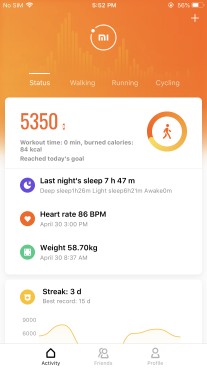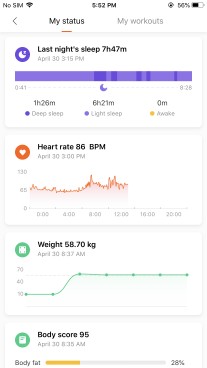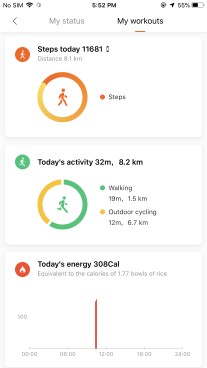 The new card-based UI of the Mi Fit 4.0 app
Note that some users are complaining of ads appearing in the app. According to Xiaomi that was a mistake that has been fixed. That aside, not everyone is a fan of the new design.
As for the additional workout types, walking, running and cycling are still the main activities (they now live each on its own tab). If anything, the treadmill activity seems to have been dropped (we still see it as an option on the Mi Band, though).
M
It is cumbersome and operates slowly compare to the last version. It no longer has total miles or total average steps. If it has that data, I can't find it. The daily miles are displayed in a much smaller font. It's a "step" backwards.
S
They ruined it completely 😫 contact information is not displaying while receiving calls and text .
ADVERTISEMENTS