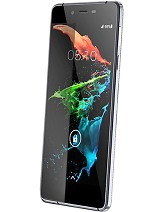 R
You are right mukul, I am useing Xiaomi Mi 4i whisch is much better this...

g
Really awesome phone I still can't believe this is a micromax phone it's build quality is like apple mobile really micromax did awesome work And its price is not high consedering its build quality its fair price really now I am felling proud on our Indian brand micromax
N
As per specification very good and very slim mobile. I like slim mobile. superb design.
j
another waste canvas phone. really snapdrgn 410 8mp camera 4.8inches screen worth 17999????
?
Compared to the price the specifications are good.

1> No Octacore processor
2> Poor Batter - 2000 MAH
3> Camera given are in all phones nowadays

Micromax are known to provide good budget phones but selling the phone on one factor that is slimness is too much.
?
copy of wiko highway pure4g..same looks and same design and also same specs.. so micromax is a copycat company...
D
Bloody micromax its an fully copied from france mobile company Wiko highway pure model its all same Specs except android version 5.0 L, Shame on us micromax pls dont call micromax Indian top brand and US made BLU Mobiles also copied some models in MMX, if u want to check go the link : http://world.wikomobile.com/m541-HIGHWAY-PURE
Total of 895 user reviews and opinions for Micromax Canvas Sliver 5 Q450.