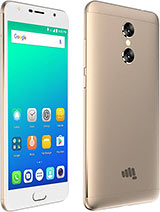 m
Rushi , 11 Sep 2017Does it have separate fingerprint and home buttons? haha Even iPhone does not have seperate home button and fingerprint
D
Waste of money.
Battery doesn't last 12 hours even i am using it for calling purpose only.

i1
what a phone. (awesome) fingerprint, 5.5 Full HD, Dual rear cam, Front cam with led flash (make in india) in 9999 or 11500.wowwww
S
Prabhu, 04 Sep 2017Nice phone in this rang, I am using this phone from last 5 days.how well it's battery life ?
G
How is speaker output for watching youtube videos and hearing ringtone volume
Total of 14 user reviews and opinions for Micromax Evok Dual Note E4815.