Microsoft and Nokia announce close cooperation, Office Mobile comes to Nokia smartphones

This rumor has been circulating around for a while but now it is as official as it gets: Microsoft Office Mobile is coming to Nokia smartphones. This and other mobile productivity and connectivity solutions are the direct result of the global alliance between the two giants, which was announced today.
No, Nokia don't have any plans of making a Windows Mobile device any time soon. As of today the two companies will start working together on the design, development and marketing of diverse productivity solutions. Target users of the new products will be the corporate users who will appreciate them most. So, it's not a surprise that the first products to incorporate them will be the members of the renowned E-series.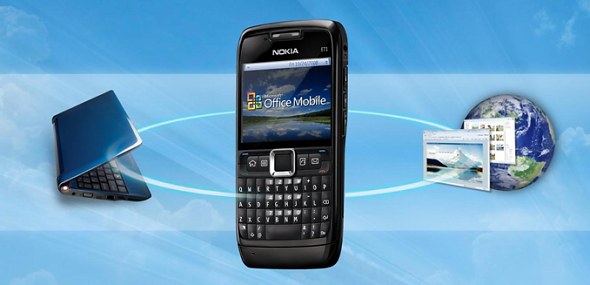 This might sound strange at first to some but a second look at the written above reveals that this alliance does not only plan to bring the Microsoft Office Mobile to the Symbian powered smartphones (in fact, Quickoffice already does it quite successfully), but also to add new and useful mobile professional solutions.
As of next year Nokia should start shipping the Microsoft Office Communicator Mobile on its smartphones with plans to widen the range of apps in the future.
So, what can we actually expect from that alliance? Here is a clue:
The ability to view, edit, create and share Office documents on more devices in more places with mobile-optimized versions of Microsoft Word, Microsoft PowerPoint, Microsoft Excel and Microsoft OneNote
Enterprise instant messaging and presence, and optimized conferencing and collaboration experience with Microsoft Office Communicator Mobile
Mobile access to intranet and extranet portals built on Microsoft SharePoint Server
Enterprise device management with Microsoft System Center
With the over 200 million Nokia smartphones sold worldwide it's not a surprise that Microsoft decided to start this alliance namely with the Finns. And as far as Nokia is concerned, its still young service Ovi will now have a strong reinforcement with Microsoft by its side.
?
is there going to be a jar file of the stuff? for nokia 5130c-2
W
sure, whatever. I mean, everyone's entitled to an opinion.
?
OMG the 2 WORST companies in the world for software coming together - Bugs, bugs, bugs, and more bugs.
ADVERTISEMENTS