Microsoft announced new Cortana features, Outlook, Android, and third-party app integration
Microsoft has announced some new features which will be rolling out to Windows 10 customers in the next coming months. Cortana is now going to be incorporated with Outlook and will be able to check your email and calendars in order to help you keep track of your own emails.
Cortana will be able to take context of your emails and things you commit to and will automatically create events that correspond with such events. Cortana will also be able to send an email to a contact with an attachment. The demonstration shows the presenter ask Cortana to "Send Chuck that PowerPoint I was working on last night." Then, Cortana found a PowerPoint and asked the presenter if it was the one he was referring to.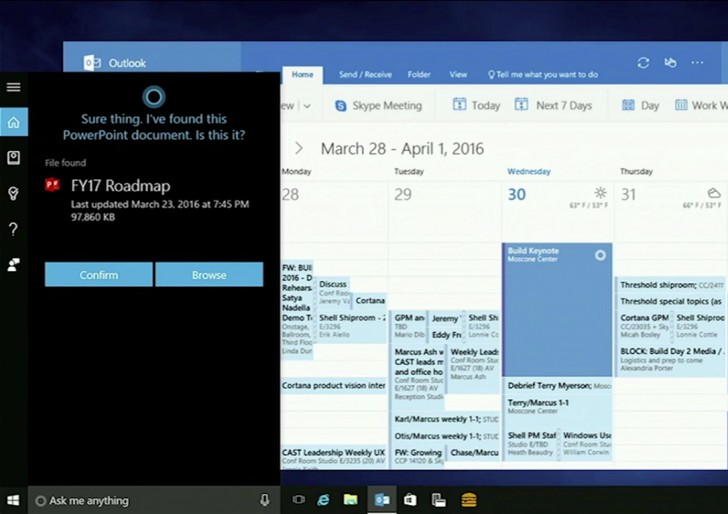 Along with these powerful Outlook integrations, Cortana will also be able to show you your text messages from an Android phone, right on your Windows 10 desktop. Cortana will even move your calendar events around in order to accommodate your new event.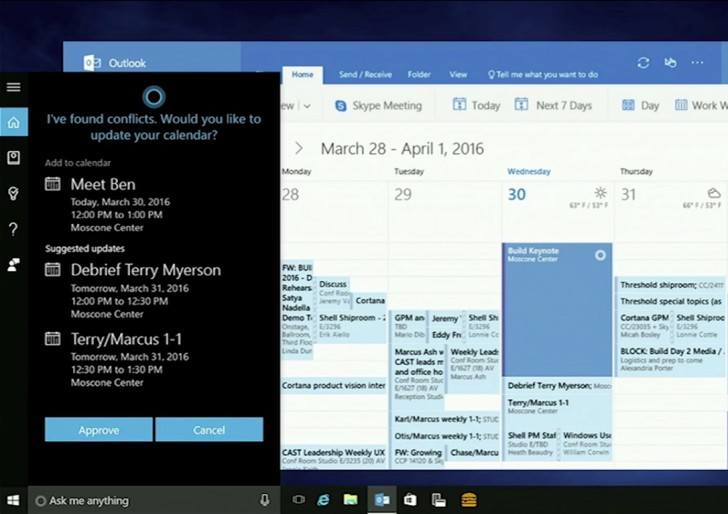 Also coming to Cortana will be new APIs for developers to create integrations for third-party apps. Things like calendar apps, restaurant reservations, and ticket purchasing as well. Microsoft's idea for Cortana is to let her assist you in many different ways and this could be a huge advantage for Microsoft to leverage more information services to customers on the largest desktop platform in the world.
w
implication: definitely beats being a sheep
w
not exactly. and anyway are you implying it isn't a good thing to have this? sheesh.
?
Wow, those five people using it must be very excited.