Microsoft announces the Surface Book 3, Surface Go 2 and Surface Headphones 2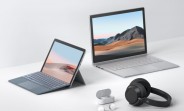 Microsoft just announced a slew of new products with the Surface Book 3 and Surface Go 2 being the highlight. There aren't any major design changes with the Book 3, but the under the hood tweaks are significant while the Go 2 is having both.
The biggest change in the Surface Book 3 is the newest 10th Generation Intel CPUs on board. The company is keeping both flavors - the 13.5-inch and the 15-inch variant. The former can be configured with Core i5 and Core i7 processors with the base model starting at $1,599, while the base model with a discrete Nvidia GeForce GTX 1650 Max-Q GPU starts at $1,999.
The 15-inch model can also be configured with up to Core i7 chips, but more importantly, Microsoft is now offering an Nvidia GeForce GTX 1660Ti and Quadro RTX 3000 GPUs as an option. The latter starts at $3,499.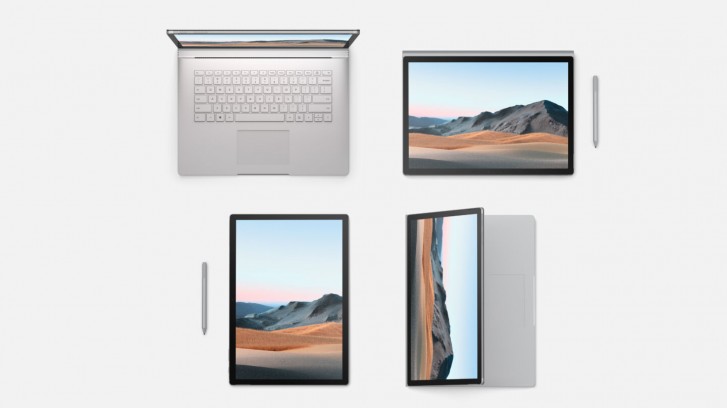 The company says that the Surface Book 3 is built with designers, engineers, developers and gamers in mind. And that's why configurations can now go up to 32GB of RAM and up to 2TB PCie NVMe SSDs.
Moving onto the Surface Go 2, the smallest tablet in the Surface family is getting a revamp on the outside and on the inside. Well, as far as the front side is concerned. The screen has grown in size from 10-inch to 10.5", but the body hasn't changed. This means that bezels are considerably thinner this time around and resolution has been bumped up to 1920 x 1280 while still maintaining that 3:2 aspect ratio.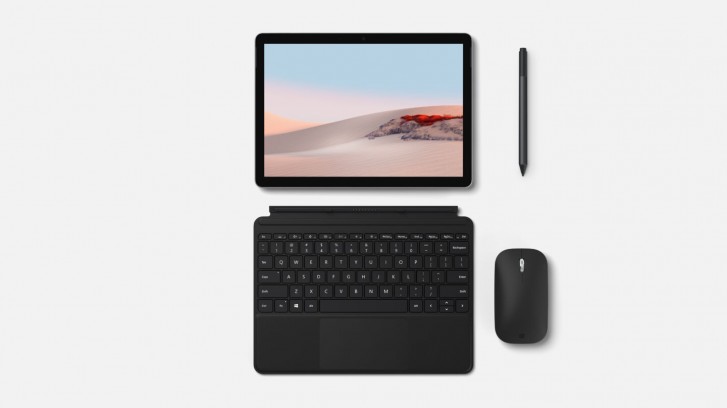 A Pentium Gold CPU still comes as a base option for $399, but there is also a new 8th Gen Core m3 option as well. The latter also comes with upgraded 8GB of RAM and 128GB SSD for $629. You can spec up the Pentium Gold variant too and it will cost you $80 less. The Type Cover is once again priced at $99 and it's sold separately.
An upgrade in the battery department is also at hand, so under normal usage, it should last you about 10 hours away from the plug. LTE connectivity has also been added but only for the top Core m3 configuration for $729.
Finally, Microsoft announced a follow-up of the Surface Headphones called Surface Headphones 2. The centerpiece feature is still active noise cancellation, which is adjustable. The ANC has also been tuned for human voices so it should be able to perform better in this regard. ANC phones are usually struggling with that. A new black color option is available..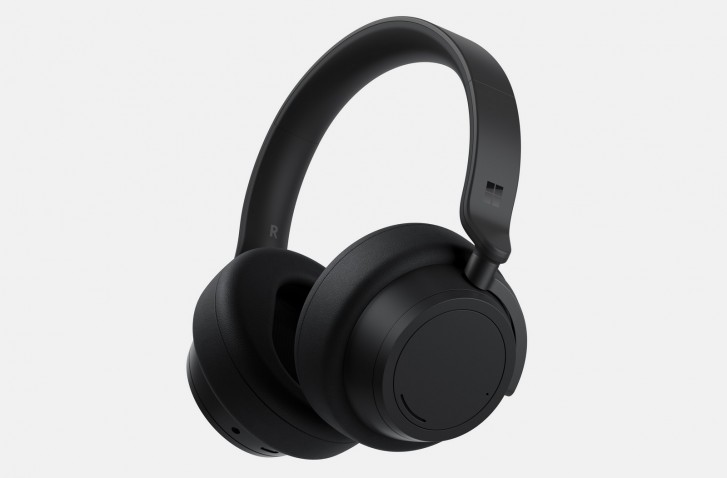 The new version of the headphones bumps up the Bluetooth to 5.0 and complies with Qualcomm's aptX Bluetooth codec. The ear cups can now rotate 180 degrees too and battery life is rated at 20 hours up from 15 on the previous generation.
No other changes have been made and the price is still $249 and will be available starting May 12.
V
lol, it is q max versions and it is nothing to compare with real gpu laptop version, dont get to excited it is, crap gpu we talking about which will have no way to compete with proper gaming laptops, not sure for what to praise Microsoft for providon...
V
Is it a joke from Microsoft? Book 3 is also aimed for gamers? :D where is 1000 dollar gaming laptops which would annihilate that book 3 which cost 3500 dollars, yeah right, for gamers :D
S
Can Microsoft unify the numbers like Samsung?
ADVERTISEMENTS