Microsoft has officially confirmed that the Lumia Camera 5 application will be present in the next OTA update to hit Lumia 830, 930, 1520 and Icon. And before the comments go up in flames - Yes the Lumia 830 does already have the Denim Firmware, but not the Camera application with all the new imaging goodies and features.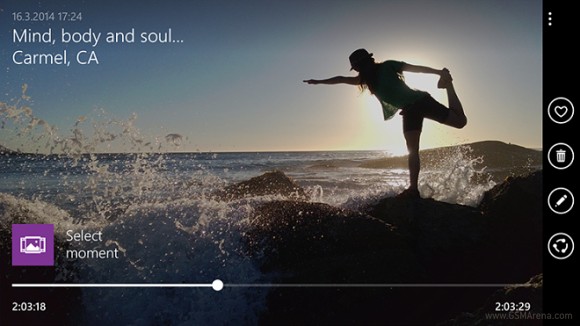 Those were all rumored to come with a recent separate app update, but that speculation was quickly cleared up after version 4.9.2.1, which is still the Lumia Camera Classic was delivered. The confusion was brought to an end by a recent Microsoft response to a frequent question that states:
Lumia 830, 930, 1520 and Icon will automatically get the new Lumia Camera 5 application with the Lumia Denim software update. Lumia Camera Classic represents the existing camera (formerly known as Nokia Camera, now Lumia Camera 4). This application lets you revert back to the predecessor version. Go to Store to download and install.
So for the time being it seems that a little more patience is required, while we eagerly wait for the next batch of firmwares to roll out.
Source
|
Via
?
Ring+vib is practically very useful ui. Don't u understand
k
Please.. I'm still waiting for denim for Lumia 1520.. Please reply the time when I can get it.
g
The 1020 shouldn't even be able to do the 41mp stuff. It can only do that due to Nokia re-writing Qualcomm's imaging stack from scratch. So the 1020 simply can't be made to do anything more than it currently does in terms of camera speed improve...