Microsoft has posted its earnings report for the quarter ending this June and with it the company wraps up its entire fiscal year. The results in Microsoft's Q4 are $4.6 billion net income on $23.38 billion of revenue. Although positive the results fall just a tad short of last year's $4.97 billion on $19.90 billion of revenue.
Last year's Q4 showed $900 million loss mainly due to poor Surface RT sales while this year the loses are down to $637 million of which most was due to one-time payments like restructuring.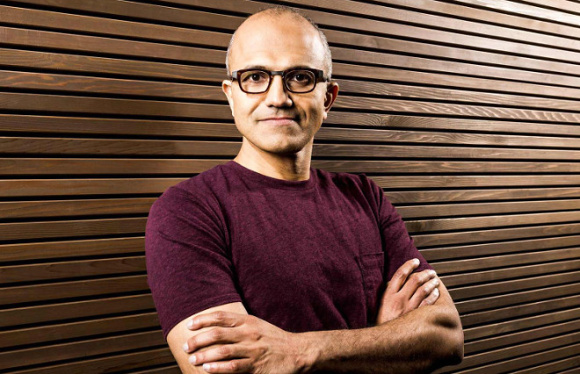 For Microsoft's entire fiscal year, ending June 2014, the company has registered $86.8 billion in revenue and $27.7 billion in net income that's around $9 billion revenue more and around $1 billion net income more compared to the previous fiscal year.
Microsoft CEO Satya Nadella, in a statement after the financial results, referenced the company's mobile-first and cloud-first philosophy saying he's proud that the aggressive move is paying off. Cloud revenue for Microsoft has doubled for the fiscal year to $4.4 billion.
The addition of Nokia to Microsoft has added $2 billion in revenue to the company but has taken its toll on the profits. Microsoft's Nadella announced that Microsoft plans to remove $1 billion in cost from the Nokia operation and end its loses by the fiscal 2016 (ending in June of 2016), part of which will be the axing some 18,000 employees, announced last week.
Finally Microsoft's financial report signaled an end to a product that never was. Sadly Microsoft will not ship a new Surface form factor, which in layman's terms means the Surface Mini will not become a reality. The device was rumored to be a 7" alternative to the bigger Surface series.
D
same reason why Nokia axed jobs before they sold their mobile division. no point in paying people to sit on their asses doing nothing. Microsoft doesn't need Symbian software developers from Nokia. basically they fired non essential people. imagine h...
D
at least they are trying something different. metro UI is way better than Ubuntu's unity. personally i wouldn't prefer an android tablet over a windows (pro) based one. too bad the Nokia 2520 doesn't come with win 8 pro. i'm hooked to WP. Might never...
?
1. Microsoft .. laugh with iPhones comes out. 2. Alarmed when the mobile world exploded without their WMo6 3. Ditch their Wmo and make WP7.. 4. Alarmed when the tablet world overtook Win lappy 5. Added metro.. and screw the desktop users 6...