We heard rumors Microsoft and Samsung are considering ending their patent feud. Later we even saw reports of Microsoft taking Samsung to court over contract disagreement and unpaid royalties. Well, Microsoft has finally filed a suit yesterday against Samsung for $6.9 million. This is the interest of the $1 billion annual payment Samsung has delayed to pay last year.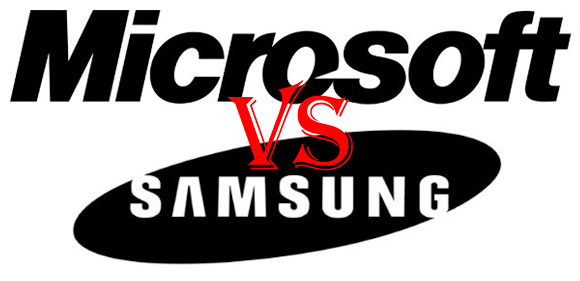 In 2011 Microsoft and Samsung inked an agreement for the Android royalties the Korean manufacturer had to pay for each Android phone it sells. The deal was agreed over a 7 year term and both parties also signed a partnership agreement for exchanging patents and Samsung had to invest into popularizing Windows-based tablets and smartphones.
All went smooth, until Microsoft completed the Nokia Devices and Services acquisition. For some reason Samsung decided Microsoft has breached their contract. It still paid the royalties of $1 billion, but the payment came late. This is why Microsoft is suing the Korean manufacturer. Microsoft also says Samsung has threaten to discontinue the payments and this dispute should also be resolved by the court within the lawsuit.
Still amidst all this Microsoft has issued a statement that it values its partnership with Samsung and expects it will keep it strong in the future.
If you want to dig into details, you can read the unsealed lawsuit right here.
D
Not exactly Microsoft and Apple have cross patents. Nokia is owned by Microsoft which saved them. Sony Ericsson became part of Sony fully and in turn protected with patents. HTC couldn't go against Apple and started to pay a licence after being bulli...
D
Apple does have a case against Samsung. What samsung has been sued for, other companies sued for similar problems. Samsung has infringed on other companies and they do not hesitate to take whatever patent they want. You can sue Samsung, ...
D
Information is limited in a sense it is scattered although not worded as which of their divisions is the smallest you can only go by revenue and employees employed. After looking it over some more some of the information I read appears to be da...