Microsoft has announced that the developer edition of its HoloLens augmented reality headset is now available to pre-order. Carrying a $3,000 price tag, the Windows 10 device will begin shipping in the US and Canada on March 30, which is inline with the time-frame announced last year.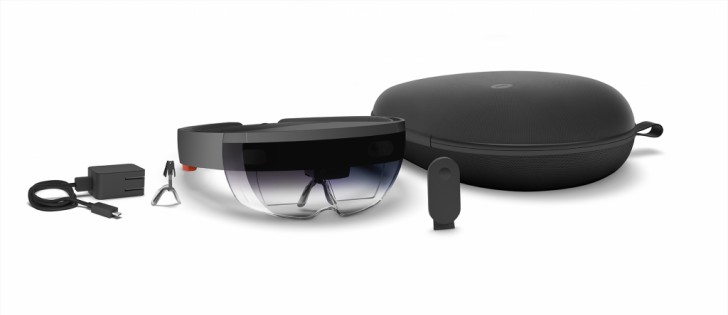 "Developers who purchase HoloLens will have immediate access to hundreds of UWP apps through the Windows Store – great and familiar apps like OneDrive, Maps, Remote Desktop, People, Movies & TV, Groove Music and Microsoft Office apps,"Microsoft said in a blog post.
"The Microsoft HoloLens Development Edition also gives developers access to a showcase of holographic app experiences to help get them started." There is, however, currently no information on exactly when the consumer version of the device will go on sale.
D
Yeah it seems competition is great this year, everyone is jumping in VR business and MS don't want to stay behind, quite opposite, they seem to have brewing some interesting features to add to VR experience, I also hope it will come true.
J
I will buy it if it is a little bit smaller and less bulky. Google glass got the formula right with the sizing and all but that one flop. AR really need to develop. VR with expanded reality will be the future.
C
I'm just waiting for the consumer release. I will buy it and take it to my job. I wonder if one can pair a wireless keyboard to this. It will replace my work computer at 80% For what I know, you have the tradicional windows programs on this since...