Back in May Microsoft introduced one of its interesting new software projects - the Hyperlapse app. It offers a convenient and user-friendly way to build beautiful video sequenced with a hyperlapse effect. The app was originally developed for Windows Phone, along with an advanced paid version for Windows PC - Microsoft Hyperlapse Pro. However, the development team was nice enough to port everything over to Android as well. Now the said app is finished, has shed its beta tag and is available for free through the Play Store.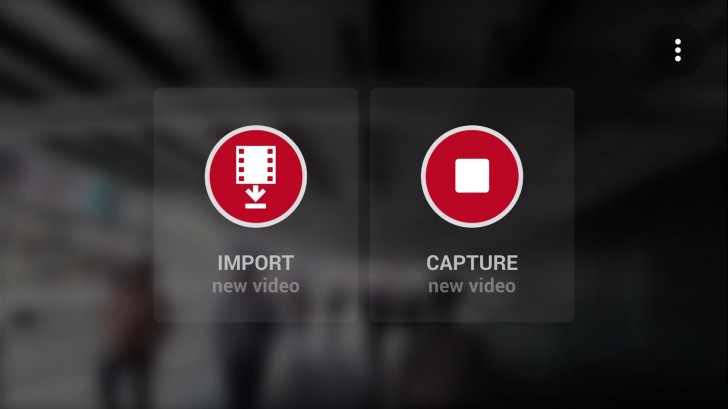 What the Microsoft Hyperlapse Mobile app does is provide an almost zero-settings approach to creating beautiful video sequences. The software can either record the raw footage itself, or work with a readymade one and the effect speed is also variable - form 2x, all the way to a nauseating 32x. Achieving a pleasant end result is actually not an easy task. There is a lot more to Hyperlapse than simply speeding up playback. A lot of filtering and smoothing over has to be applied, all calculated specifically to match the giver input footage.
This being said, the Hyperlapse Mobile app does require quite a bit of processing power to do its job. Initially, the Android version was limited to a handful of current devices, like the Samsung Galaxy S6, Nexus 5 and Sony Xperia Z3. Now, it seems to have shed most of these strict requirements, but results can vary if your handset is on the low-end side. As a minimum, you need 4.4 KitKat to run the app and once you get it installed, the rest is pretty straight-forward.
We definitely urge you to give it a shot next time you take a walk, or a bike ride for some eye-catching results. A link to the Play Store can be found below. You can also pick up the Windows Phone version if you are on a Lumia device, or a trial of the full PC suite.
?
Really?!? You're going to play the "copied from" card . . . . .
?
No. Your completely wrong. This makes timelapses really smooth. iOS just captures it. MS makes it run and look extremely smooth.
s
The hyperlapse app stabilises and processes the footage so it's nice and smooth. Standard time-lapse doesn't do that