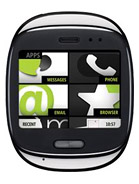 p
this phone looks quit good to work with... i would recomend it to anybody because it "LOOKS" like a good phone to work with. not only coz it looks good maybe because i havent used it myself but i bet if i had to use it, id like it :)
?
this phone is not good. it messes up the messages and it wont let you receive them. every week i have a different problem with this phone and i DO NOT recommend it.
?
pH1, 29 Nov 2010this phone was nvr expensive (kin one) but the data plans needed were. originally the kin one ... moreits fine
p
Anonymous, 28 Nov 2010y is this phone so cheap, is there any problem wit this phone??this phone was nvr expensive (kin one) but the data plans needed were. originally the kin one was supposed to be released 18 months ago when the specs it had wud hv been rly good, but last minute there was an order to switch the os and base it off windows ce. 18 months later, the hype died down and the contracts for the phone were also changed. instead of being an expensive phone with a cheap data plan, it became the opposite, bcos by the time they released it, the specs became standard. it was $30/month just for the data. u then needed to add more to that for talk & text. predictably at this price point, it failed cos the ppl who wud pay that amount of money a month got more high end smartphones and this was targeted at teens (which i doubt wud spend over $70 a month). the data plan was expensive bcos the phone backed everything up so u cud almost always access the data on ur phone (from computers as well). gr8 idea if u lost ur phone. also it constantly updated facebook, myspace, twitter... etc. but, since it didnt sell well, it was removed. kin one and kin two were going to be the zune phones.

now verizon brought this back either to clear unsold stock, or they wna try again. the reason it got cheaper is bcos a few features were removed and possibly there was unsold stock. if these r new production models, then the hardware also got cheaper since it didnt change for around 2yrs. the removed features involve reducing the amount of data the phone sends and receives. the new 1 doesnt need a data plan and its 1 of the best phones at verizon that doesnt need a data plan along with the kin twom. theres nothing wrong with the phones, they were just unpopular bcos of the following reasons:
- poor advertising which did not highlight the unique features this phone had.
- overpriced monthly plans (especially for target audience)
- no apps/games (an appstore was not standard on phones 2yrs ago, when this phone was initially developed)
- took too long to release

pHone
Total of 72 user reviews and opinions for Microsoft Kin ONEm.