Final words
The Microsoft Lumia 550 is a low-cost smartphone and it looks like one. There's little on the outside to suggest you're dealing with an important milestone in smartphone history such as Windows Mobile 10.
So, no big story behind the Lumia 550 - just the next installment in Redmond's entry-level lineup. Great things ahead for the platform but the budget handsets will not get a piece of Continuum. Not right now anyway. But to be fair, this should not be held against a phone that genuinely tries to build on a proven formula and ticks the right boxes in terms of user experience and build quality, at a very competitive price.
By now it should be clear what Microsoft has been focusing on with the Lumia 550: the screen and camera. The Snapdragon 210 is an OK chipset, but it just doesn't like to get nudged into action. LTE is duly covered though and we can hope further optimizations to Windows 10 would result in a smoother overall experience.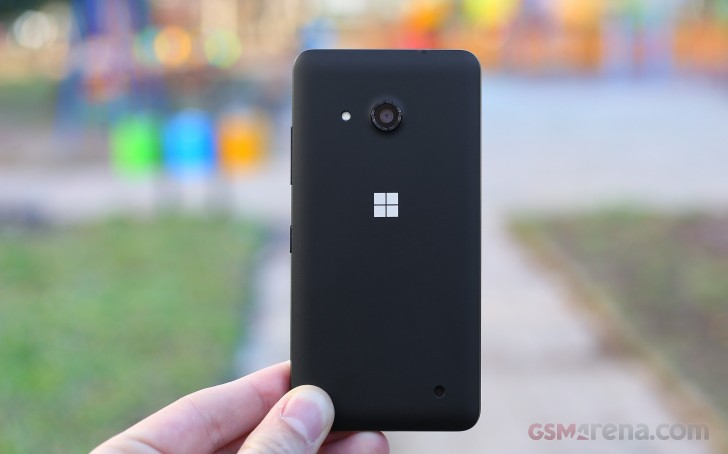 Speaking of Windows 10, it comes with a few tricks up its sleeve and a number of improvements both on the surface and under the hood. For the first time it ties together the App Stores of the mobile and desktop OS to bring Outlook, Office, Cortana, OneDrive and Xbox all under the same roof.
Microsoft was clearly reluctant to splash on the chipset but the Lumia 550's display is great for the price. It's sharp and lets you further tweak the colors for an almost calibration level color accuracy, which not many low-end smartphones offer these days. What you'll have to deal with, and pretty soon too, is the 8GB of internal storage. It's of little use, considering Windows 10 takes more than half of it. A microSD card will be an obligatory purchase with every Lumia 550.
Microsoft Lumia 550 key test findings
The Microsoft Lumia 550 offers great build-quality and neat, simple design. The black polycarbonate cover is more fingerprint-prone than the white one.
We are pleased with the 4.7" 720p LCD display, which has excellent brightness and contrast
We have yet to properly test the battery life, but the outlook so far is not that bright.
Windows 10 Mobile is on the right track, refining the interface and catching up with features and services. It has tight integration with Skype, Office and OneDrive, it offers an Xbox app and satellite navigation with full offline functionality.
Performance-wise, the Lumia 550's Snapdragon 210 chipset feels slow and going through the Settings menu and changing stuff certainly takes its time.
The Lumia 550 scored Very Good at speaker loudness but the speaker sound quality is hardly impressive.
Audio output quality via the 3.5m audio jack however is very good.
The video player managed to play almost every video format we threw at it, except those files with AC3 audio encoding. There is subtitle support.
The still camera quality is very good despite the not so reliable auto white balance. It offers good detail, nice dynamic range and manual controls, the latter being quite unique to this price bracket.
The captured videos are limited to 720p resolution.
The Microsoft Lumia 550 is in the sub €150 category and will inevitably face fierce competition from the Android camp. Let's see what the Lumia 550, which has it's price recently slashed to sub €100, has to deal with.
Samsung has a few comparable offers and some start cheaper than the Microsoft Lumia 550. The Galaxy J2 has a slightly more powerful chipset and a similar 5MP camera, but it cannot match the cool 720p display of the Lumia 550.
The slightly larger Galaxy J5 is better in every way, but its price tag matches the specs. If you're willing to spend €60 more, you're in for a Super AMOLED screen, Snapdragon 410 chipset, a larger 2,600mAh battery and a 13MP camera.
Finally, the Galaxy Core Prime is even cheaper than the Lumia 550, but not by much. Here, you're sacrificing the display with a 4.5" WVGA screen. However, a Snapdragon 410 and a similar 2,100mAh battery will do their best to bring things back into balance.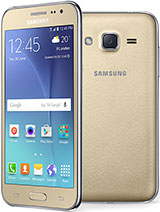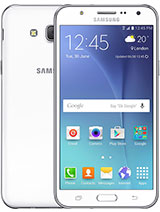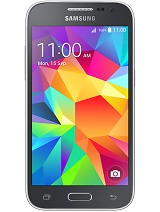 Samsung Galaxy J2 • Samsung Galaxy J5 • Samsung Galaxy Core Prime
The LG Leon is similarly priced and rocks WVGA resolution on a 4.5" display. The Leon is equipped with a smaller a 1,900mAh battery, but has a Snapdragon 410 chipset. The 5MP camera also records 1080p, which isn't a small feat in this price range.
LG also offers the Magna, a 5" 720p smartphone with a Mediatek MT6582 chipset and Cortex-A7 quad-core CPU. Sounds like it's worth the €10-20 on top of the Lumia 550's price.
Sony has the Xperia E4 Dual and Xperia E4g Dual in the budget range. The Xperia E4g Dual sports a 4.7" qHD display, but is powered by a MediaTek MT6732 chipset with a quad-core Cortex-A53.
The Xperia E4 Dual is larger with a 5" qHD screen and sports a quad-core Cortex-A7 CPU and 1GB of RAM. Its 5MP main camera records 1080p, while the front cam does 720p. Both phones are similarly priced as the Lumia 550, but we aren't fans of qHD displays anymore.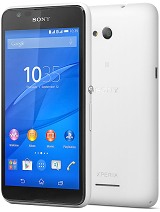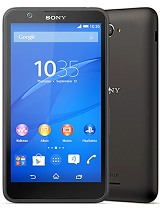 Sony Xperia E4g Dual • Sony Xperia E4
Finally, there's the Xiaomi Redmi 1s, which is an excellent alternative for nearly half the price. It's not so easy to get one but the package is nearly impossible to beat: a 4.7" 720p screen, a Snapdragon 400 chipset and an 8MP camera. It runs a rather dated Android 4.4 KitKat though.
In comparison, the Lumia 550 is rocking a brand new OS even though it just cannot take advantage of all the benefits of Windows 10. Yet, the very fact is certain to bring more attention to the budget handset, which looks like a perfectly good phone for the price.