This year's MWC saw a lot of Android action, but Microsoft also had a couple of new devices to show, more specifically, the Lumia 640 and Lumia 640 XL. Both handsets run Windows Phone 8.1 and should be among the first in line for a Windows 10 update, once it hits.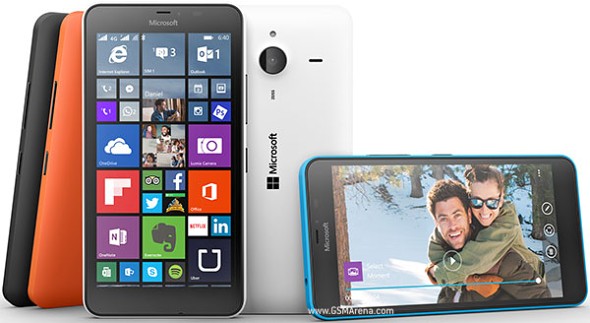 The Lumia 640 XL is clearly the superior model of the bunch, boasting a larger screen and better cameras, but, other than that, the two devices share the same Qualcomm MSM8226 Snapdragon 400 SoC and 1GB for RAM, so they should be pretty identical in terms of performance. According to new info, however , Microsoft might have opted to change this in China, by beefing up the specs on the 640 XL.
A recent TENAA certification seems to show a Lumia device, quite similar to the 640 XL, but equipped with a quad-core processor, clocked at 2.2 GHz and 2GB of RAM. Other than that, the smartphone seems to be identical to the 640 XL model we are familiar with. It has the same 5.7-inch 720p display, the same camera setup - 13MP main shooter and 5MP front-facing, as well as 8GB of onboard storage.
| | |
| --- | --- |
| CPU frequency | 2.2GHz |
| RAM memory capacity | 2GB |
| Operating system | Windows Phone |
| Operating system version number | Windows Phone 8.1 |
| Camera function | Support, 1300,500 million pixels, more than 8 million pixels |
| Phone memory | 8GB |
| Local connections | Bluetooth, USB |
| CPU cores | 4 |
This is a huge deal for the new Lumia, as this alleged specs sheet puts it square into a very select group of premium Windows Phone devices, alongside the Lumia 930, Lumia 1520 and Lumia Icon. Its 5.7-inch screen is also the ideal size to fill up the portfolio, by introducing a "middle ground" between the 5-inch and 6-inch aforementioned models.
It is still unclear, whether this new Lumia device will, in fact bear the exact 640 XL branding and, more importantly, whether it will ever be released outside of China. And if so, when. The Lumia 640 and 640 XL are set to hit consumer markets in April and preorders are already up in a few counties, including Germany, France and the UK. Pricing seems to differ from region to region, but our best estimates put pricing at about €160 for the Lumia 640 and €220 for the 640 XL. We can only presume, that if the beefed-up XL model will come with a noticeable price increase, but no official statement is available yet.
Are you excited about a new, powerful Lumia device and would you like to see it on your local market?
j
I bought a lumia 640 xl about 2 years ago.When i bought it was windows 8 and i updated to windows10 , but now my phone have no software because i have not used the updates. Not only that my hardware have also gone... now i have to buy a new phone...
h
I'm waiting for this mobile ( more than 6 month end)... When I I'll getting this mobile in India....
A
It is best solution to upgrade lumia 640 xl to windows 10. I hope it will be available in Pakistan too.