Microsoft Lumia 650 gets another price drop in the UK, now costs £99.99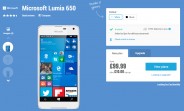 Some companies like Lenovo are thinking of upping the prices as a result for the tumbling Pound. Even worse - OnePlus have already increased the price of the OnePlus 3. But there are some good guys like Microsoft to do the opposite.
Microsoft's Lumia 650 with Windows 10 was launched at £160 a few months ago. Its price went down just recently by £40. And today Carphone Warehouse is making you want the Lumia 650 even more with an even more attractive offer.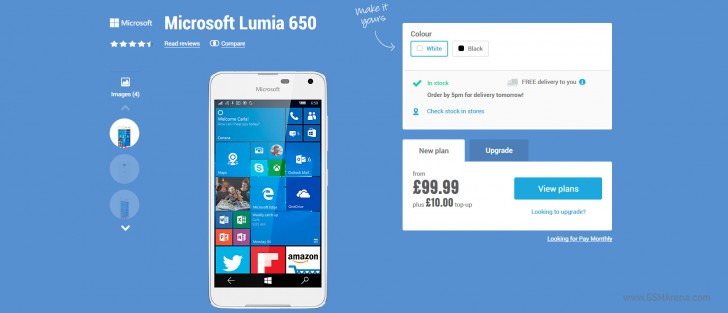 As of now you can get the Lumia 650 at Carphone Warehouse for £99.99, a price cut of £20. But wait, there is more. In addition to this attractive pricing, you will also get a £10 top-up card.
We know some users got angry with the Brexit price hikes and got angry towards the companies, so you may consider giving some love to Microsoft.
D
I have it from 2 weeks ago,from store,sim free,paying 200€+,and no regrets at all.Not missing anything in apps,awesome build,oled display,metal frame,sound,2days intense use battery,flawless software,important updates,good camera with great options....
m
Dud are you crazy? or did you read you message? if you were the company like MS you made a flagship and your company are not ordinary like other, do you think that you will give you phone for FREE? If you do that then you are CRAZY.
D
lol... still not worth it