Microsoft offering up to $250 towards Band 2 when you trade-in your old smart wearable
If you are planning to purchase the Microsoft Band 2 and already own a smart wearable, here is some good news: the company is offering up to $250 off the Band successor if you are ready to trade-in your old smartwatch or fitness tracker.
Specifically, the $250 discount will be available if you trade-in a working version of the Apple Watch (38mm) with stainless steel case and Milanese loop.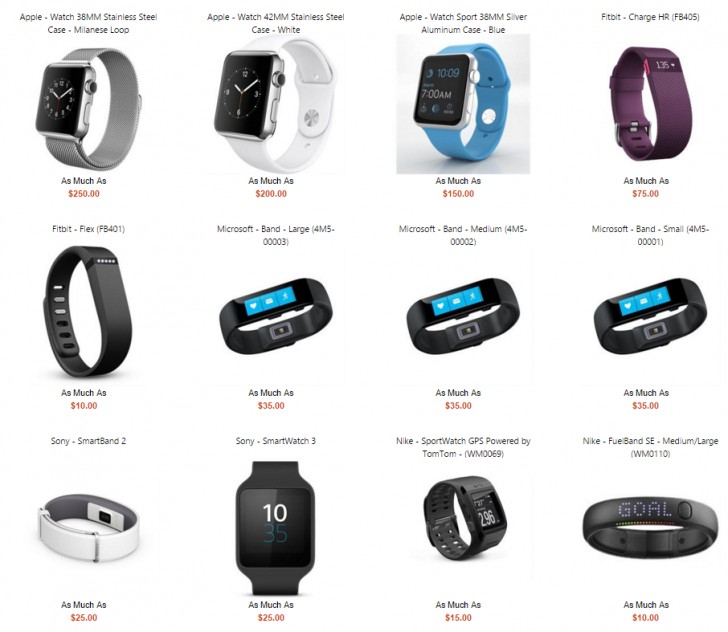 As you can see in the screenshot above, the list of eligible devices also includes some other Apple Watch models as well as certain Fitbit fitness trackers, but the trade-in price keeps getting lower. If you trade-in the original Microsoft Band, you'll get a discount of $35.
The promotions runs through February 7. Those trading in their old wearable device will receive a coupon code via email which has to be used by March 15 for purchasing the Band 2 at the Microsoft Store site.
2 years old Samsung Gear Fit is much more better looking & better functioning band than this over priced garbage!
?
Wasn't there a similar promotion when Zune was released?