Microsoft released its earnings report for the first quarter of the fiscal 2015. The Redmond-based tech giant took home net income $4.5 billion from $23.2 billion of revenue.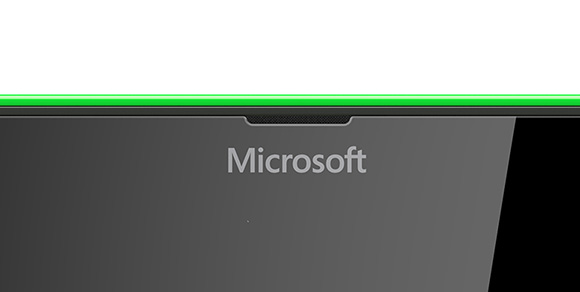 The company's quarterly revenue is a drastic improvement over the $18.53 billion it achieved for the same period last year. Net income has dropped from last year's $5.24 billion due to $1.14 billion worth of restructuring expenses that stemmed from the Nokia acquisition.
Microsoft sold a record 9.3 million Lumia smartphones. The number is a drastic increase over the 5.8 million units sold in the previous quarter, and more than the 8.8 million devices from the same period last year. The Lumia hardware business is responsible for $2.6 billion in revenue for the quarter.
The warm reception enjoyed by the Microsoft Surface 3 Pro resulted in $908 million in revenue. The number is up a whopping 127% from the same quarter in the fiscal 2014. The gross margin from the tablet business is positive, so Redmond is making money from it.
The Xbox division isn't doing too shabby either. It moved 2.4 million Xbox One and Xbox 360 consoles.
You can find out Microsoft's full breakdown of its financials alongside its forward looking statements at the source link below.
Y
Nokia It's Over Samsung as the value of the quality of materials used in facbricarea phones, software , battery , etc. Samsung competes with Nokia, but competes with LG , Sony, Motorola . Nokia is the best , is the undisputed leader .
M
Yes, Nokia has been , is and will be the best mobile phone company ever. Same in Europe, in Asia, Africa, US.
D
Same in Romania. 41% Nokia, 30% Samsung, 10% LG and Sony, 3% iPhone, end the rest no name models, or old phones.