Microsoft is clearly focusing to expand its presence on the Android platform. While Cortana for Android is already in works, the Redmond giant is also developing an Android launcher. Dubbed as Arrow Launcher, the app is now testing n private beta mode.
Arrow Launcher offers three different home screens. The default option accommodates four app rows out of which the top row is dedicated to recent apps. The remaining three are for frequent apps.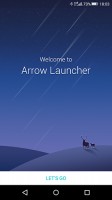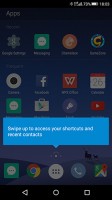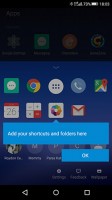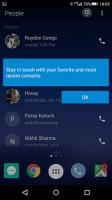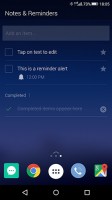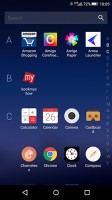 Swipe up gesture from the bottom reveals a menu drawer that has recent contacts and shortcuts. The home screen on the left shows the frequently and recently contacted people, while the one on the right gives an option for notes and reminders.
The dock can host up to four apps alongside the app drawer key in the center. The apps in the app drawer are laid out alphabetically and is quite similar to the app drawer layout in the Google Now Launcher in Android M. Users can also change wallpaper from the settings and can enable daily Bing wallpaper
Arrow Launcher beta is still a work in progress, so bugs and unusual behavior are likely to occur. If you wish to take the Arrow Launcher for a spin, head over to the source link to send a request to be part of the private beta testing.
e
I absolutely agree with you. The Metro interface is dull and at least for me that's the main thing which is keeping me away from Windows phones. I loved the old Windows Mobile 6.5 on HTC HD2, the interface of which was similar in some ways to PC inte...
B
Bro you should not use windows pc to if you hate ms, buy mac or something else but mac will eat your daddys annual income just for 1 piece