If you recall, Microsoft was last month selling the Surface 3 at discounted rates, allowing you to save up to $150 depending on the model. In case you missed that deal, you'll be glad to know that the tablet has again received a price cut in the country.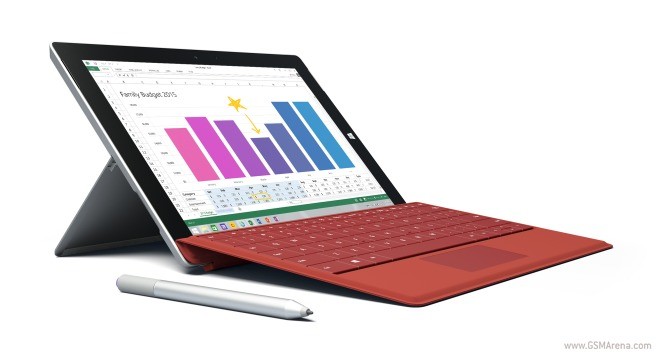 This time, however, the discount is available on Amazon, where the 64GB Wi-Fi model is listed at as low as $385, while the 128GB Wi-Fi variant is listed at $475. A quick look at the Microsoft Store reveals that the models are officially available for $499 and $599, respectively.
Keep in mind that the price cuts mentioned above are for the Windows 10-powered versions of the tablet. Discounts are also available on the Windows 8.1 variants - head to the Source link below to learn more about the deals.
?
"To a lesser extent (Apple product)" Subtle. Very subtle.
T
I'm sure they can make it. But with a narrow bezel, How r we going to hold the tablet? Definitely, our palm is going to touch the screen.
I
I agree. To be honest, a tablet or phone near to bezelles design is so beautiful but since designers are practical thinkers, they've come up with this idea having bigger bezels for where the user can hold on to. It is not only for teenagers but rathe...