There's already a Technical Preview of Windows 10 out, which you can download and install if you're so inclined, but that's only for computers. When Microsoft first introduced its next version of Windows back in September, it mainly presented the new developer-focused features of the OS, along with just a few consumer-oriented tidbits.
Ever since that point, Microsoft has been promising a consumer announcement of Windows 10 which should come in the future, and now a rumor claims that will happen in January.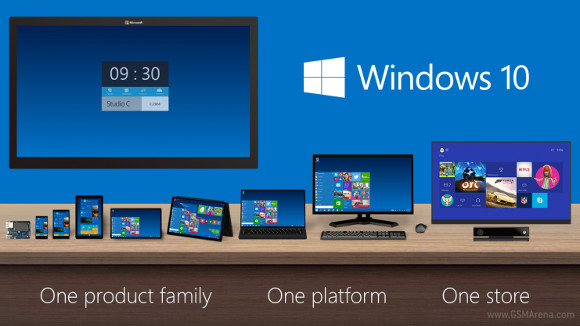 Although Microsoft will be present at CES in early January, that's not the avenue it will use for the Windows 10 intro. Apparently the company will hold a separate conference towards the end of the month, and it could be a more comprehensive one compared to the one from September.
Alongside making all the consumer-facing features of Windows 10 known, during the same late January gathering Microsoft will also unveil Windows 10 for phones and tablets. This will thus be the first time we'll get a glimpse at the mobile version of the new OS.
Windows 10 is designed to run across multiple devices, such as PCs, tablets, phones, and the Xbox One. The exact date of the event in January is expected to be made official by the end of this year.
D
surely you can play with your coc on any platform?
C
Whatsthe point windows phone 10!!!. You can't play coc on it. :(
?
Mobilevdevices are powerful enough already, they don't want to do it because it will mean lost revenue.
ADVERTISEMENTS