Microsoft reportedly working on Android 11 update for Surface Duo, to launch with Android 10
Microsoft is expected to announce its Surface Duo smartphone sometime this year. If a new report is to be believed, Microsoft intends to get the Surface Duo to the market as soon as possible. To stay on schedule, Microsoft will reportedly launch the Duo with Android 10, and would later update it to Android 11 via OTA. In addition, Microsoft is reportedly working hard to make its Edge and Outlook apps natively compatible with the Duo's two-screen setup.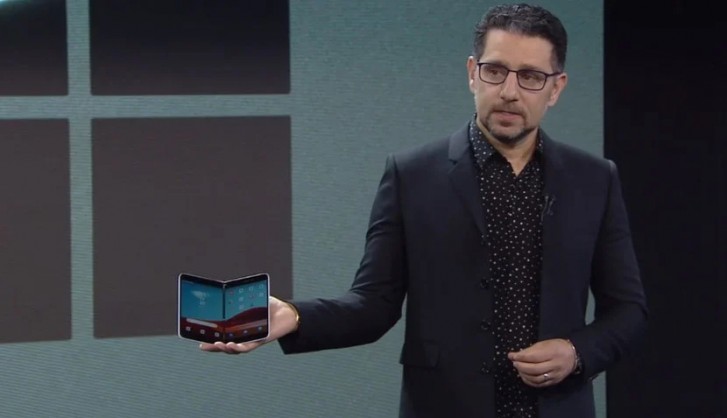 Panos Panay introducing the Surface Duo at a Microsoft hardware event last year
The Surface Duo was first announced back in October and it is expected to launch sometime before this upcoming holiday season. More recent reports suggested the Duo could arrive as soon as July, which would be much earlier than its original goal of this holiday season (Q4). This would also beat Samsung to the market, who is scheduled to announce the Note20 lineup sometime in August.
At the announcement, Microsoft announced that the Surface duo would feature two 5.6-inch AMOLED screens with 1800x1350 px resolution – these screens are hinged together and can rotate 360 degrees. The dual-screened phone will have Microsoft Pen support and offer multi-tasking options for users of Microsoft Apps and Microsoft 365 subscribers. The Surface Duo will not support 5G as it will be powered by the Snapdragon 855.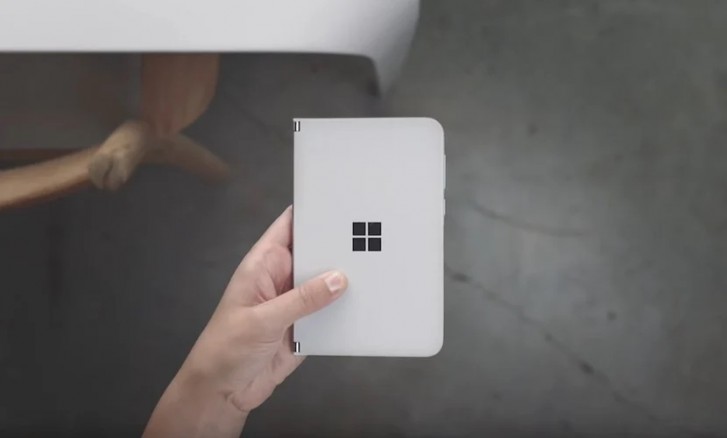 Microsoft Surface Duo (closed)
According to previous leaks, 6GB of RAM is expected along with 256GB of onboard storage. Then, there is an 11MP camera on the inside of the phone, and the phone is said to be powered by a 3,460 mAh battery. The device shown at the announcement didn't feature any external cameras, so don't expect this guy to pump out nightscapes or high-resolution images.
k
not necessarily...if you see updated photos it has a protective removable bumper on the edge that keeps it safe.
?
Well, you know many phones have the glass back anyways, a dumb user can crack anything at all no matter how good the design may be.
ADVERTISEMENTS