In case you forgot, Microsoft has this useful Next Lockscreen app for Android, which replaces your default lockscreen. It has been around since late October 2014.
The app has been updated quite a few times throughout the years, sometimes with new features. Today, the Next Lockscreen gets another major update with new functionalities and bug fixes.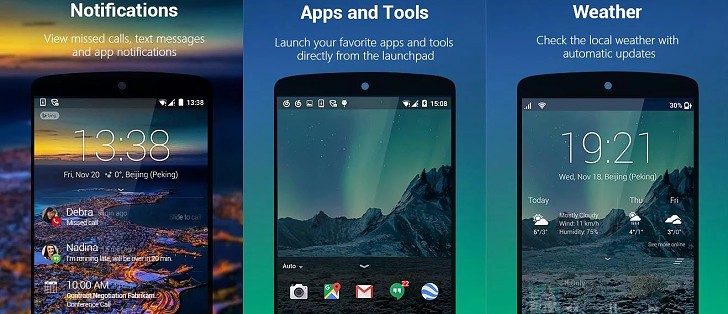 The new version of Next Lockscreen for Android supports PIN, pattern, and fingerprint (if available) unlock. The smart lock can be based on location (work, home).
The location awareness also allows the new Next Lockscreen to change your wallpapers based on your location.
A new feature called Smart Contacts premieres with the new version. The Next Lockscreen learns the contacts you communicate with the most and will offer shortcuts for them in the lockscreen.
The Next Lockscreen retains its previous features - Weather, App shortcuts, Calendar, Music controls, quick access to the camera, flashlight, Wi-Fi, Bluetooth, among others.
You can get the new version from the Play Store.
D
If Microsoft stop making Android apps and put efforts to make out the Windows 10 mobile is much better... I bought a Lumia 735 a year ago, but now i tink was better spend my money on a Asus with Android and have a lot of good apps make by Microsoft f...
C
Yeah and the only ones they make are not free. -__- #greedy