Microsoft will have direct control over firmware updates for Windows 10 smartphones. The Redmond giant will take the step in order to ensure that all Windows 10 hardware, including PCs, tablets, and smartphones, will get important security and reliability fixes as they become available.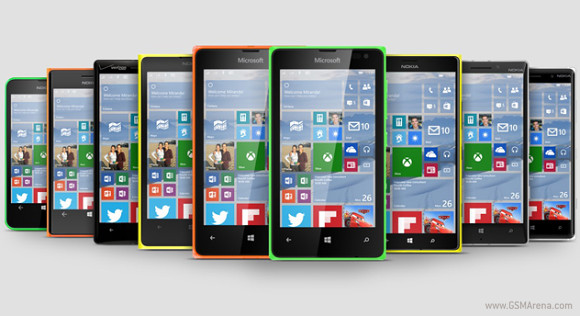 A centralized, Apple-like approach to smartphone updates all but guarantees minimal levels of fragmentation in an OS ecosystem. Wireless carriers (particularly in the United States) have tight control over firmware updates for Android and Windows Phone devices.
However, wireless carriers will not be left completely out of the Windows 10 update process. They will reportedly receive firmware builds for testing alongside members of the Windows Insider program. This way, the carriers will be able to have input before an update is ready to go live for everyone.
It is important to note that Microsoft's new approach to updates will be available only for smartphones that are already shipping with the unreleased Windows 10. Windows Phone 8.1 users scheduled to get Windows 10 will rely on carriers to push it, thus leading to potentially long wait times.
Apple is the only player in the field having the luxury of seeding iOS updates to all compatible hardware globally. On the other hand, Google has given control to carriers over Android updates, thus leading to high fragmentation in the ecosystem (Android Lollipop boots on only 10% of all hardware).
Windows 10 for smartphones is expected to arrive at some point this fall.
S
Yeah cause Apple updates have been error free lately...
?
"A centralized, Apple-like approach" Translation - delay the update until it works with all devices that are not at their end-of-life period.
u
microsoft definitely moving towards right direction with this news.. Only android that still suffering from fragmentation..