Microsoft will pull the plug on Windows Phone 8.1's app store on in mid-December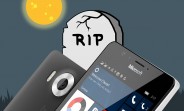 Microsoft stopped work on Windows Phone 8.1 back in July 2017, meaning that phones running the outdated OS no longer got software updates. Now the company is preparing to pull the plug completely and shut down the app store.
Starting on December 16 2019, Windows Phone 8.1 users will no longer be able to download apps. Note that this means any app, even ones you already have – if you uninstall an app or reset your phone, there will be no way to get the app back.
Also, apps will not receive updates. It's possible that some will suffer degraded functionality as Microsoft's services are shutting down too.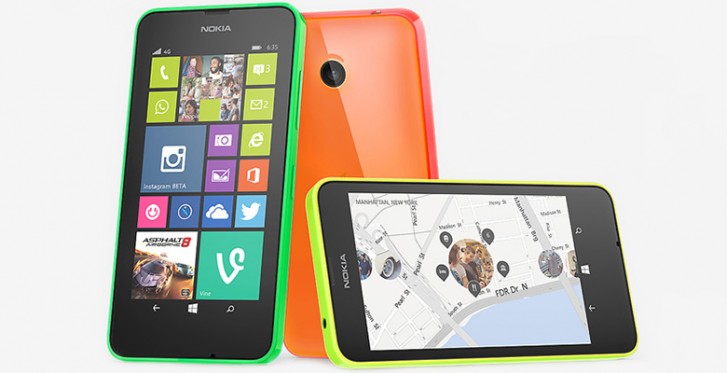 So, what now? There are 17 Lumia models that can be updated to Windows 10 Mobile – it's unlikely that anyone that has one of those is still running WP8.1, but if you are, now you have a good reason to update.
Note that official support for Windows 10 Mobile is ending too (for some models it has ended already, it will end for all models by this end of the year). That said, the app store will remain operational, so there's that at least.
To install the update, you'll either need to download the Upgrade Advisor app on your phone (do it before December 16) or the PC updater tool. Here's a list of all Lumias eligible for the Windows 10 Mobile update:
Microsoft Lumia 430
Microsoft Lumia 435
Microsoft Lumia 532
Microsoft Lumia 535
Microsoft Lumia 540
Nokia Lumia 635 (only 1GB RAM variant)
Nokia Lumia 636
Nokia Lumia 638
Microsoft Lumia 640
Microsoft Lumia 640 XL
Nokia Lumia 730
Nokia Lumia 735
Nokia Lumia 830
Nokia Lumia 929
Nokia Lumia Icon
Nokia Lumia 930
Nokia Lumia 1520
u
Please give a solution for this
ADVERTISEMENTS