Microsoft's new Whiteboard app is a big step towards an interactive classroom experience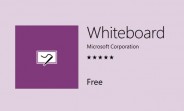 Microsoft has always been a major force in the education space. A large portion of this involvement stems from altruistic and humanitarian motives, which is great. Then there is the business side of things as well, with strategic sponsorships, along the lines of Microsoft Supported universities and schools that ensure better future product adoption. Both are arguably good for the community and have given birth to many powerful tools and platforms, such as Microsoft Classroom and School Data Sync.
The latest in this line of products is Microsoft Whiteboard. It was announced back in June and is now up and running for free on the Windows Store. Like the name suggests, it is a Windows interactive platform, designed to power a whiteboard experience. Since it is a x86 application, running on Windows 10, it can be used on any compatible PC, connected to an interactive whiteboard.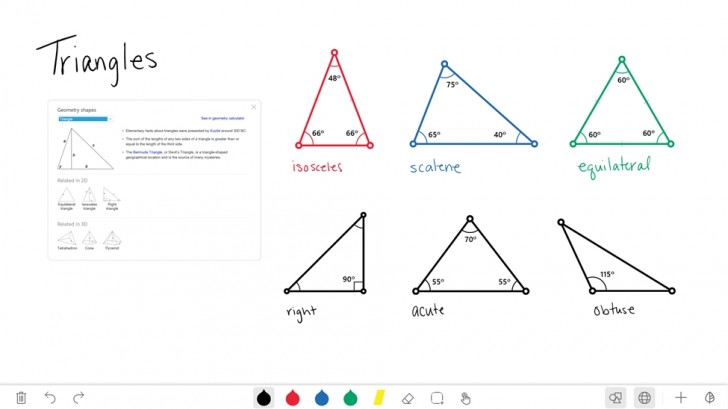 This provides flexible touch-based inputs for natural drawing and sketching. Microsoft Whiteboard supports both fingers and digital pens. It also has algorithms for shape and handwriting recognition. Besides creating an manipulating basic shapes, the platform also allows you to pull in web content, videos and other multimedia from local and online sources, to create more interactive experiences.
Best of all, in typical Microsoft fashion, the platform is connected and can be used along with a Collaboration space in OneNote Class Notebook in real time. This means that it can be integrated with ease into and existing Microsoft learning management system (LMS), like the ones already running at many of the aforementioned "Microsoft Supported" schools. This allows for data to flow seamlessly in the classroom and integration with School Data Sync and the Microsoft Classroom web and mobile apps, makes for an easy assignment management process.
As already mentioned, you can grab the early version of the application for free on any Windows 10 PC. It is also compatible with Microsoft's own Surface Hub, if you happen to have access to one. Just hit the source link below.
D
These r some reasons left that i still love Microsoft. They dont giveup :)
?
Still waiting for MS Access & MS Visio mobile