Microsoft's Next Lock Screen app now lets you perform web searches without unlocking your device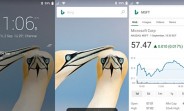 Microsoft has pushed out a new update to its Next Lock Screen Android app. While the app's version stays at 3.7.1, the update brings along a useful feature: the ability to perform web searches without unlocking the device.
Currently, the only search engine supported by the app for this feature is Bing.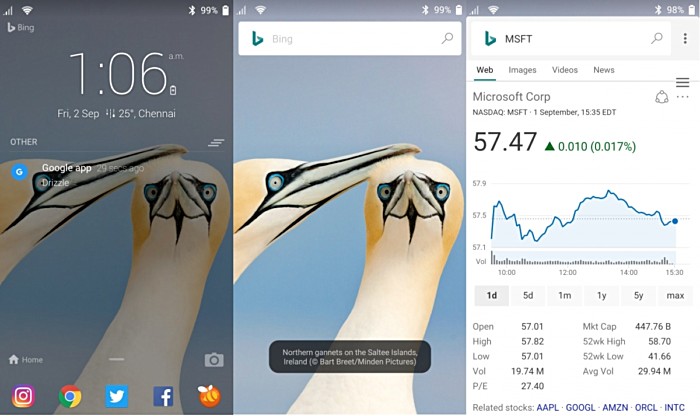 Here's what the change-log says: "Bing search: enable search experience on your lock screen. You can now do quick search without unlocking your phone." To download the updated app, head to the Source link below.
D
"but i'm the kinda guy that disables camera and call option fomr the lock screen" that's why i said it, i actually don't use it but i can comment about it u know? i also said that i know some ppl wouldn't mind about the changes which is fine too so...
?
if you didn't like it you don't need to use it. u can disable it from the setting....
D
Knowing typical microsoft lack of forethought,.. Make it an 'incognito' session! Whilst the term 'incognito' might be web browser specific; the idea of protecting the general phone user from 'random word searches' and 'pranks by work mates'......