Microsoft's Surface Hub 2 will be available in 2019 - smaller, slicker and has thinner bezels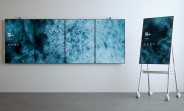 Microsoft gave us a sneak peek at the upcoming update to the Surface Hub and it looks a lot better than the previous generation that was released three years ago. It turned out to be a very successful product and the company was unable to catch up to demand for of its product life.
Anyway, the new Surface Hub 2 will be available starting next year and only selected customers will be able to try it out early. The main upgrade is the sharp 50.5-inch 4K screen with rotating mount and an aspect ratio of 3:2.
The bad news is that for now, the Surface Hub 2 will be available only in 50.5-inch variant but the good news is that the much slimmer bezels allow it to be stacked with up three more Hubs. Speaking of slim bezels, this hasn't interfered with the functionality as the device retains the loudspeakers, the far-field microphones and the camera.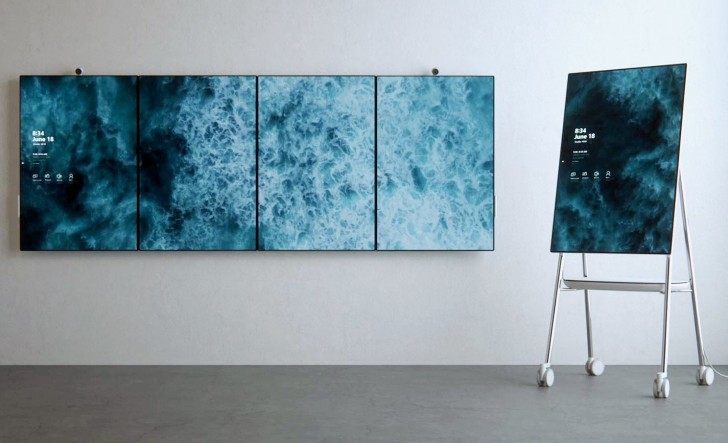 Microsoft is also fixing one of the issues that plagued the previous version - its limited portability. The company is teaming up with Steelcase to develop rolling stands.
?
There much much cheaper alternatives, like a kind of a device with camera that turns any TV set to a touch screen and runs Android OS so basically one can use a TV for everything, browsing the net, presentations, writing on the screen with a stylus, ...
R
I am aware of the Windows devices that are already on ARM. However, the platform itself is unstable and still using emulation. I guess we have to wait a few more years until they are available.