Misfit offering 30% discount on some of its products, including Vapor
If you are planning to purchase the Android Wear 2.0-powered Misfit Vapor, you'll be glad to know the company is offering a 30% discount on the smartwatch. The deal is available in Europe (the UK, Germany, Italy, and France) - you'll have to use the code WINTER30.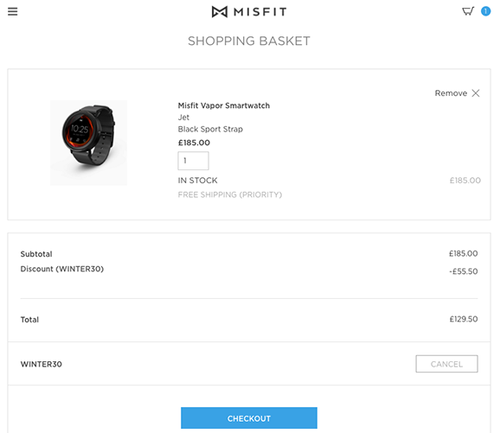 In addition to Vapor, this 30% off deal is available on some other Misfit products as well (depending on the region). Here's the US promo, which ends January 15:

And here's the UK promo, which runs through January 29:

For more information, head to the Source links below.
?
Code worked fine for me yesterday?
D
I placed an order for ejuice two weeks ago and it still hasn't shipped.
?
I'd understand having different offers for US/Canada and EU, but I don't understand what's the point in having different offers inside EU. If Germany, Italy and France get the discount, why don't other EU countries get it?