Last we heard, Misfit pushed back the release of Vapor (company's first proper smartwatch) to October. Well, it's October now, and the device is yet to be officially launched. But that doesn't mean you can't order it.
Amazon currently has the wearable listed on its website. It's 'temporarily out of stock,' but the listing reveals you can still place an order.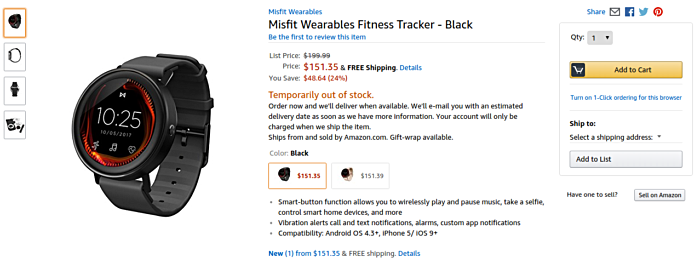 As you'd have observed, Amazon is selling the Vapor for around $150, which is around $50 less than the official price tag of $199. There's currently no info on when shipments will begin. Available color options include pink and black.
I
Will the smaller version still be coing out in December?????
?
Has the battery life been released?
?
I wonder if it supports Qi wireless charging like the moto360.