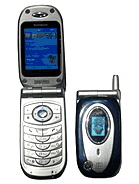 R
Mitac mio 8860 look like so cuit! i used mitac mio8390 Activesync does not work with pc because not english ver. software.
so we are request to MIO 8860 must be add english ver. Active synchronizing pc software and english user manual
M
this phone has been canceled arcording to souces bye
N
This phone is cancelled!
p
Should build in SDIO since it does not have bluetooth in it. add the phone explorer in the ROM as well
s
I do hope that MIO8860 does have the SDIO as well as build in Phone explorer.
?
I hate winblows, this phone would be better without it...
D
Some days ago, I visited the Computex2004 in Taipei/Taiwan. Mitac, of course, also showed 2 samples (diff. colors) of 8860 at their booth. The shape is nearly 100% the same as the 8390, but it features now a pretty bright outer color screen with animations. Also the colors of the housing are now more pretty. Instead of red or silver (8390), their samples featured a kind of light green and purple with metalic touch ! Very cute!!!Due to Mitac, they couldn't tell me the exact launch date, but due to some other sources it should be around Aug/Sept. after the summer-holidays !
d
Problem using with T Mobile service,
reason = triband phone dont have 850 gsm

p
I am using the 8380 right now and will be expecting the new 8860 to have a higher clock speed. sdio can accept 3rd party wifi as well as bluetooth. system rom with phone explorer. so that when ever reboot we are able to link with sd card and install back our software instead of using activeSync to link with pc for download the phone explorer.

Total of 12 user reviews and opinions for Mitac MIO 8860.
ADVERTISEMENTS