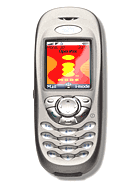 Z
hi guys! can some one tell me were can i find some dealers for this phone in the philippines specially in manila? if some personel in mitsubishi see this pls send me an email thanks! by the way how much is it in US$
V
Cheaper, faster, and easier to use than N22i.
What else to say ?
Bluetooth is missing.
H
Hmmm...Mitsubishi is one of the great engine and car manufacturers. They have created cool phones too! Hello Mitsubishi makers, can I be one of your unit testers and get to keep the unit? This is soo cool!
M
No. i-mode was first for Japan. When they went for i-mode (chtml) Europe went for wap (unfortunately).
?
This is based on the Trium M320, which is based on the old Trium 110 (Cupid), by the way, WHAT HAPPENED TO the Trium 110, it's not listed here @ GSMarena !!?? The 110 is quite good and very cheap (I got one).
b
hi there...
can anyone tell me where i can get this phone in germany...please mail me...thanks by now
m
its does not have wap coz it works on i-mode that means this phone is not meant for asian peoples but only for europe.
D
Can anyone buy this phone for me??? I will pay you first through bank transfer. Anyway, how much does it costs???
M
This is a cool phone. It does not have wap because it uses i-mode (chtml).
m
well m i the 1st to give opinion Koolll
it lanched last week .. the gsm took too many days to put this up..
anyway this phone is good, its a copy of m320 and it doesnot have wap..this is not good...
Total of 50 user reviews and opinions for Mitsubishi m21i.