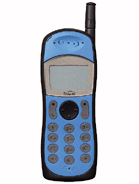 R
Useful phone but not perfect.It shoud be best with clock and a better time in stand-by.Sometimes it make me nervous when loosing signal,and staying "dead"when i need more.
S
I don't think Mitsubishi Astral is such a good mobile phone, although it's graphics is pretty remarcable. I've got a question to ask you, if I'm allowed: Can you tell me how can I introduce one new ringtone on this mobile? Thank you.
N
i need handfone for trium astral 140
and manual of languege english or vietnam all about astral 140
U
I have a Mitsubishi Trium Astral and I am very pleased about it.It has never failed me since I bought it.Altough it would be nice if my phone had an alarm .
R
I have a astral to use in the time I'm waiting for an nokia 6210. before this i've had an nokia 3210 this phone doesn't have predictive text input, a clock. he's BIG and it has an antenna and thats so UGLY.. If you can't pay another thelephone it's okay but if you CAN buy an other. you won't miss this phone
N
its a good phone, cool design, good performance, i love it and so should u.
it could use some extra ring tones and a clock , needs a clock. Wellll it great.

S
It is A gr8 phone but i need some new ringtones if anyone knows where i can get them email me
Total of 75 user reviews and opinions for Mitsubishi Trium Astral.