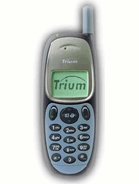 S
what is the difference between the Trium xs and the Trium Mars? They look the same and they have exactly the same data i just dont know how they are different.
s
it's a good handset. Need more logos & ringtones.If any website, pls let me know.
N
Just to find out whether is there any possible way to download the menu graphics for the Mitsubishi Trium XS. If yes, please tell me the web link or provide some information on that. Thank You for ur cooperation
N
I want to download ringtones and more logos.I need help.
a
it is ok.........cheap and good looking.
I can't find the calculator inside. Limited ringtones on the web. If there are any, please mail me.
V
I like it but i want to download more logos .
I need help!
s
this is the best phone ive had and for the money it should be in evevryones pocket

Total of 67 user reviews and opinions for Mitsubishi Trium xs.