Just a week ago, Xiaomi announced its high-end trio, the Mi 8, Mi 8 Explorer Edition and MI 8 SE and the latest version of its MIUI skin along with it.
Today, with the Redmi Y2 in India, the company is officially rolling out the MIUI 10 as well. The new interface focuses on speed, re-designed UI, cool new nature sound notifications and bokeh portraits without the second camera.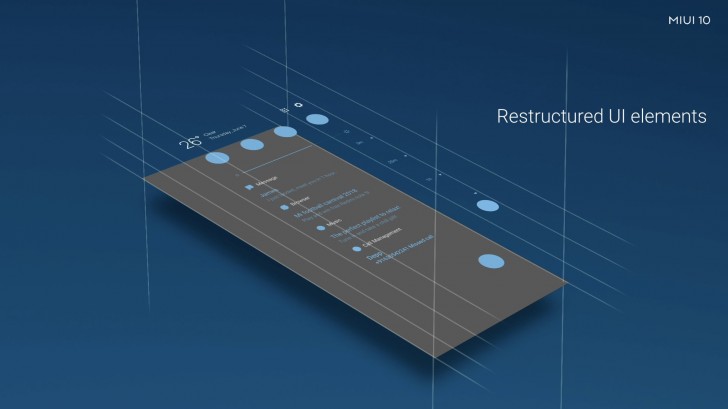 The UI is now more refined and utilizes the new tall screen ratio and full-screen displays. The recent menu has been revamped as well to better display the content of the apps.
The performance improvements rely on the AI-driven software that learns and adapts. It monitors your activity and day-to-day usage of the apps and then anticipates your actions. In result, apps load and switch faster.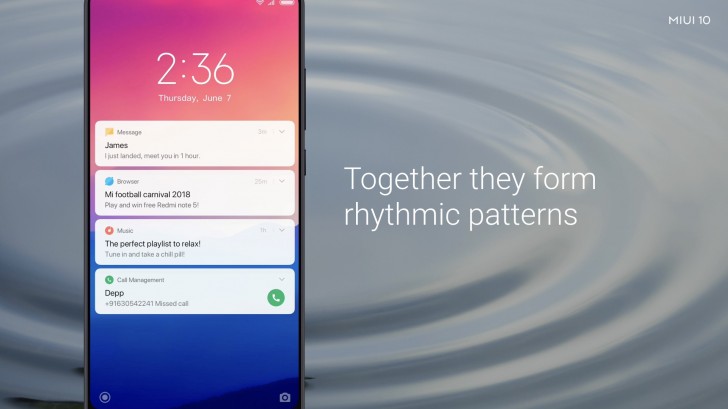 In the sound department, MIUI 10 brings cool new notifications that are based on nature sounds. Each notification you receive comes with unique sound and when pop one after another, they form a "rhythmic pattern".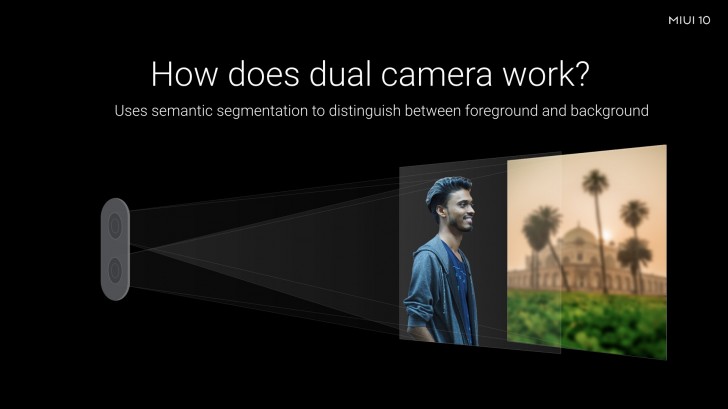 And last, but not least, the software brings a trendy new feature - the bokeh portrait mode. This one works thanks to AI algorithm without the use of a second camera, so the background can be blurred even on the old Xiaomi phones with one sensor on the back.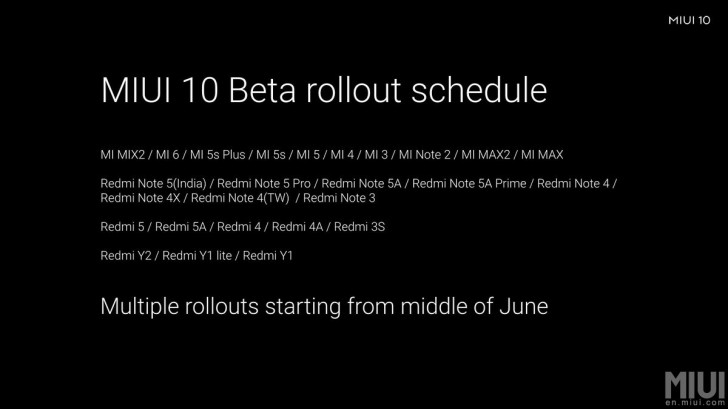 The best part is that the MIUI 10 will be rolled out to a lot of devices - from new to old. The OTA update will be pushed starting mid-June. You can find out more in detail here along with the full list of devices that are going to get the update.
z
Use MiUi with xiaomi phone not ported rom with another phones OK!
N
Hello sir I have Redmi y1 phone ram3gb my phone not new update10 please update sir
B
I used Xiaomi and I feel MIUI is sucks. Just a glorified UI skin not more not less. This UI will drain fast your battery and make your phone unstable. Stock Android is best of the best and top among others. Down with MIUI and another skin UI, long li...