Mobiado has partnered with luxury car manufacturer Aston Martin to create their latest Grand Touch Aston Martin edition.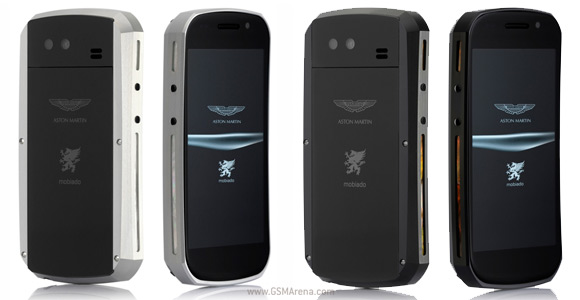 Just like the previous Grand Touch smartphone, this one, too is a Samsung Nexus S underneath, but it's pimped out with a really expensive case on top. It can be made out of a solid aircraft aluminum or solid brass with yellow or rose gold. Below that some ebony wood or mother of pearl can be inserted depending on your taste.
Of course, the other part of the phone isn't so exquisite and packs the usual Nexus S hardware, like the 4-inch WVGA screen, 5MP camera at the back, 1GHz single-core processor, 512MB of RAM and 16GB of internal memory. Quite unfortunately, the device comes with Gingerbread pre-installed, but being a Nexus device, you can easily update it to the latest Ice Cream Sandwich.
Not that you are going to be bothered, because to buy this device, you'll need to have more money than sense. Official pricing is not unveiled, but we imagine yellow gold, aircraft aluminum and ebony wood don't come cheap.
A
Everyone from time to time needs some jewelery :-) When you stary making more and more money your taste starts to get more and more refined, and you just like being surrounded by nice objects. Why have an ugly, plastic nexus, when you may have a nice...
A
A great comment from you :-) The part about crawling from the woods made me fall of my chair :-) You really made a good analysis of the rich/poor difference - loved that! Cheers!
E
Aluminium has! Sell it as cans! haha! POOR XPERIA X8 TROLL USER!!!
ADVERTISEMENTS