Mobiado, the Canadian-based luxury phone designer and manufacturer, has just introduced its latest luxury device, the Mobiado Professional 105 Damascus which, as its name reveals, features a hand forged Damascus steel frame as well as a total of 209 carats worth of sapphire crystal.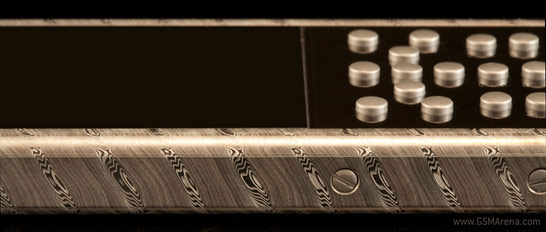 The Mobiado Professional 105 Damascus is the next member of the company's Professional 105 lineup and while all devices are different on the outside, inside you'll find the same set of features.
Those include quad-band GSM and dual-band 3G support, 1GB of non-expandable storage, a 2" display and a 2MP camera. Oh, and there is also a microUSB port which is used for both charging and connection to a computer or accessories.
So, the Professional 105 Damascus isn't that smart but at least it's an eye-catcher. Its steel frame is made using the same technique which is originally used for creating the popular Damascus steel sword blades.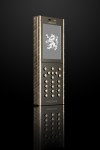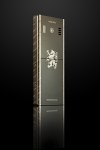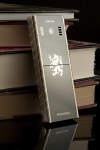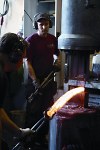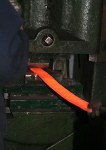 Mobiado Professional 105 Damascus
And the Mobiado Professional 105 Damascus back and front are covered with sapphire crystal. Mobiado use a patent-pending hidden sliding battery cover mechanism with one-piece sapphire crystal battery cover.
The buttons and the screws on the Professional 105 Damascus are made of stainless steel and are glass-bead blasted. As for the keypad, depending on the customer's choice, it can either be English or Cyrillic.
There is still no information on the Mobiado Professional 105 Damascus availability and price tag.
B
Hi, Mate don't splash bull shit if you can't afford this valuable product. i have one and i love because no cost of choice
J
I have one, and I can tell you that it is PURE quality. No one buys this phone for it´s features (I only use it as a Phone! and to send sms) You buy a phone like this if you like the weight of steel and aluminium, and the incredibly strong sc...
?
No self respecting millionaire would buy crap like that. Only trailer trash celebrities like Paris Hilton. 2MP camera ? what the hell for will be completely pointless... 1gig internal storage ? useless again. Doesn't even have Dual Sim and o...
ADVERTISEMENTS